Dahdaleh Institute
for Global Health Research
The Dahdaleh Institute for Global Health Research is committed to effectiveness, excellence and equity in global health. We conduct research, teach and form partnerships to address 21st century global health challenges. Led by
Dr. James Orbinski
, our researchers carry out projects in three areas: Global Health & Humanitarianism, Planetary Health and Global Health Foresighting.
Image Credit: FAITH XLVII/Detail: Chaos Theory X/Deconstructed atlas, ink, hand sewn tapestry
---
News
---
Calendar
Apr
4
Thu
2019
Anote's Ark | Film Viewing
Apr 4 @ 12:00 pm – 2:00 pm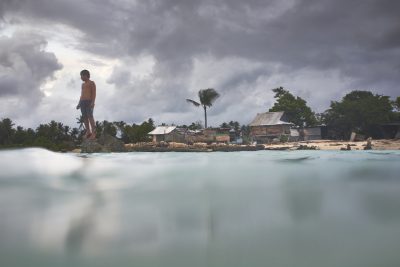 77min | Dir. Matthieu Rytz | 2018
The urgency of climate change, at its current pace, is made clear in this documentary as the island nation of Kiribati disappears beneath rising sea levels.
This event is part of Projections: the good, the bad and the weird of global health films. To receive a reminder of this event, click here.
Watch the trailer
---
Connect
Stay connected to the Dahdaleh Institute through our newsletter, on twitter and on facebook. Newsletters are sent out twice a month with updates on our events, opportunities and activities.
---
Featured Projects
---
People
Leadership