When:
February 21, 2019 @ 12:00 pm
2019-02-21T12:00:00-05:00
2019-02-21T12:15:00-05:00
Where:
the Institut de Recherches Cliniques de Montréal
(110 avenue des Pins Ouest)
Salle André-Barbeau | Event will be livestreamed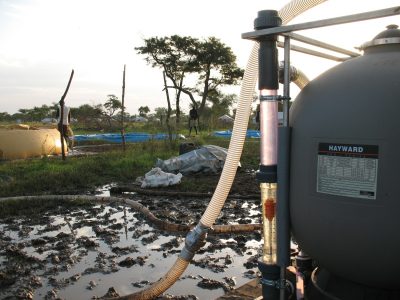 Speaker: Matthew Hunt (McGill University)
Presented by The Pragmatic Health Ethics Research Unit at the Montreal Clinical Research Institute
Humanitarian organizations and their staff regularly make and implement decisions to close humanitarian health projects that were initiated in situations of disaster, war or epidemic. Such decisions are frequently challenging to make, and may be contested within organizations. Indeed, they have been described as among the most ethically fraught aspects of this field of practice. In this presentation, I draw on interviews with humanitarian workers, a review of the literature, and Richardson's concept of moral entanglements, to consider the following questions: What is ethically at stake when organizations decide to close a humanitarian project? And, how can humanitarian organizations implement ethical exit strategies? Closing projects is an inescapable aspect of humanitarian healthcare – indeed, almost all humanitarian projects will come to an end. Careful attention to obligations toward local communities and project partners during project closure is therefore a vital component of ethical humanitarian action.
More info can be found at pragmatichealthethics.ca/events
NOTE: This is not a DIGHR event.