The Dahdaleh Institute is committed to enriching academic and public understanding of global health. Join us for discussions, lectures, film screenings and more.
All events are free, open to the public, do not require registration and are BYOF (Bring-Your-Own-Food), unless otherwise noted.
Series
Current/s Global Health Research Seminar Series
Leading researchers in global health present their latest work and hold an open discussion. By exploring the best in current research, the series builds perspective on the direction – or currents – of global health research more broadly.
New Learnings Forum
Join us for guest lectures, panels, showcases, discussions, presentations, publication launches, and more. Each event is an opportunity to learn through encounters with new information and new people.
Journal Club
Discussion based on selected readings.
For an archive of past events, click here.
---
Calendar
Please note that events slow down during the summer semester.

Aug
28
Wed
2019
Summer 2019 Student Symposium: Part 2 | New Learnings Forum
Aug 28 @ 3:00 pm – 4:00 pm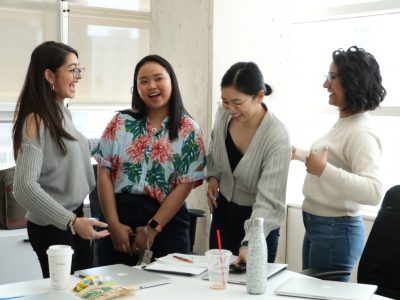 The Dahdaleh Institute's summer students will present their work, learnings and experience as Research Assistants on projects in Global Health & Humanitarianism, Planetary Health and Global Health Foresighting.
Speakers
Shubhdeep Nagi is the Planetary Health Research Assistant. He is a Bachelor of Science Candidate at York University, with a focus in Global Health. In pursuit of his passion for health equity, leadership, and technology, Shubhdeep supports patients at his local hospital, and leads fundraising for, Hemoglobal®, a Canadian charity.
Ailya Salman received an Honours Specialized in Cognitive Science at York University. Alongside her work at the Dahdaleh Institute as the Global Health Foresighting Research Assistant, Ailya works on Rapid Risk Factor Surveillance System at the Institute for Social Research at York University, collecting data for health units across Ontario. She volunteers as a Research Assistant at the Centre for Addiction and Mental Health and at Sherman Health Sciences Research.
Mariya Shireen is a fourth year student in Health Studies at York University. Passionate about health promotion, Mariya pioneered an 8-week nutrition program for seniors and has worked at the Vaughan Community Health Centre as a Health Promotions Programs Assistant. As the Global Health & Humanitarianism Research Assistant at the Dahdaleh Institute, Mariya supports a project pioneering new qualitative data collection methods in humanitarian crises. Alongside this work, she is completing a certificate course in public health promotion from John Hopkins University.
Image Credit: Four student interns at the First Student Symposium/Netta Kornberg/2019
Sep
11
Wed
2019
Ocean Optimism: Oceans and Us in the Anthropocene | Current/s Seminar Series
Sep 11 @ 12:15 pm – 1:45 pm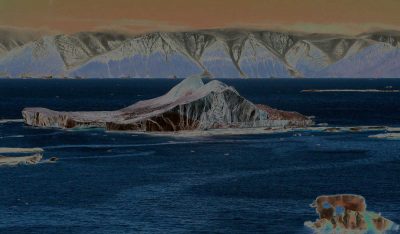 Oceanic traveller, humanitarian worker, and Community Scholar Carol Devine explores our relationship to oceans through three of her sci-art projects.
Human health and wellbeing is closely tied to oceans. They are the source of most of our planet's water and half our oxygen. Oceans absorb carbon dioxide; regulate climate and weather patterns; allow us to transport goods; and provide protein, livelihoods, and medicinal products for communities globally. Yet humans continue to treat the ocean like an unlimited resource and a garbage can.
From the Arctic to the Antarctic, Carol Devine illuminates the far-reaching impact of harmful oceanic practices on species health, human health, and humanitarian issues, and sheds light on innovative actions across the world that work to protect the oceans.
Speaker Bio
Carol Devine is Community Scholar of Health, Environment & Climate Change at the Dahdaleh Institute for Global Health Research and a Humanitarian Affairs Advisor with Doctors Without Borders/Médecins Sans Frontières (MSF) Canada. She co-leads a project on climate, environment and health for MSF and has contributed to the 2018 Lancet Countdown: Tracking Progress on Health and Climate Change. Carol is also a writer, conceptual artist and social scientist who has led and participated in ocean pollution and research initiatives in the UK, Arctic and Antarctic.
Register
Image Credit: Icebergs in the High Arctic / Carol Devine / 2008 / Brocken Inaglory / From the series Black Carbon, Not Cool