Getting people in a room together to discuss, learn and network is invaluable to moving global health forward.
Join us at our seminal Global Health Research Seminar Series, where leading researchers in global health present their latest work and hold an open discussion. By exploring the best in current research, the series builds perspective on the direction of global health research more broadly.
We also host Journal Club, Lunch & Learns, guest lectures, panels, showcases, discussions, presentations, publication launches, film screenings and more.
All events are free, open to the public, and are BYOF (Bring-Your-Own-Food), unless otherwise noted.
---
Calendar
Dec
2
Mon
2019
Mark Terry Speaks at United Nations Framework Convention on Climate Change (COP25)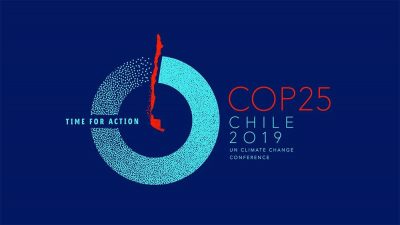 The Santiago Climate Change Conference, which will feature the 25th session of the Conference of the Parties (COP 25) to the UNFCCC and meetings of the UNFCCC subsidiary bodies, will convene from 2-13 December 2019. The pre-sessional period will be from 26 November to 1 December 2019.
As decided at the conclusion of COP 24, COP 25 will take place in Chile, with a pre-COP meeting taking place in Costa Rica.
The Santiago Climate Change Conference will be informed by the outcomes of, among other meetings, the UN Climate Action Summit held in New York, US, in September 2019, as well as three Regional Climate Weeks: Africa Climate Week held in March, Latin America and Caribbean Climate Week held in August, and Asia-Pacific Climate Week held in September.
Dahdaleh Institute Postdoc Mark Terry will be speaking on youth engagement through film at the Youth Climate Action Day on Dec. 5, conducting a press conference prior to the event, and presenting the winning videos for this year's Global Youth Video Competition.