Getting people in a room together to discuss, learn and network is invaluable to moving global health forward.
Join us at our seminal Global Health Research Seminar Series, where leading researchers in global health present their latest work and hold an open discussion. By exploring the best in current research, the series builds perspective on the direction of global health research more broadly.
We also host Journal Club, Lunch & Learns, guest lectures, panels, showcases, discussions, presentations, publication launches, film screenings and more.
All events are free, open to the public, and are BYOF (Bring-Your-Own-Food), unless otherwise noted.
---
Calendar
Nov
13
Wed
2019
Protecting Digital Public Health: Towards a Regulatory Framework for Internet Pharmacies | Seminar
Nov 13 @ 12:30 pm – 1:30 pm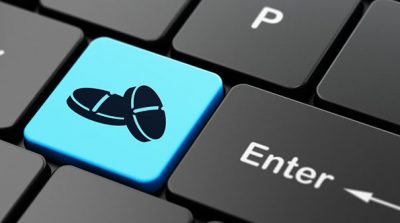 To address the rising cost of medicines, patients and policymakers are increasingly turning to personal importation through Internet Pharmacies. Despite their potential to improve access to affordable medicines, most countries do not sufficiently regulate Internet Pharmacies, exacerbating public health risks.
The aim of this presentation will be twofold. Using stakeholder and supply chain mapping, the first task will be to determine if and how safety and quality of medicines sold over the Internet can be protected. The broader objective will be to apply a public health framework to evaluate emerging strategies of regulating Internet Pharmacies. In addition to mainstream proposals of expanding the jurisdictional scope of existing regulatory authorities, we consider disruptive internet governance strategies that delegate public health functions to technology intermediaries.
Aria Ilyad Ahmad is the Global Health Foresighting Research Fellow at the Dahdaleh Institute for Global Health Research. Since 2014, he has also served as a consultant to the World Health Organization's Department of Essential Medicines and Health Products. Aria is a past Duke University Global Health Fellow and past faculty member of the Global Health Education Initiative at the University of Toronto. He has testified before the Canadian Senate on Canada's Access to Medicines Regime, served on the board of directors of Universities Allied for Essential Medicines, and was the inaugural Médecins Sans Frontières Access to Medicines Fellow in India. Aria received his HBSc and MSc in international pharmaceutical policy from the University of Toronto, and is completing his PhD in global health governance at the Balsillie School of International Affairs in Waterloo, Canada.
Register
Nov
14
Thu
2019
Indigenous Lecture Series: Dr. Janet Smylie | External
Nov 14 @ 1:00 pm – 3:00 pm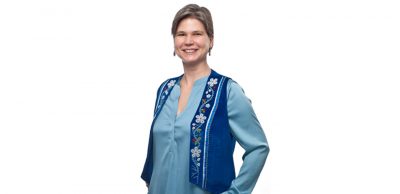 This event is part of the 2019-2020 Indigenous Lecture Series on Indigenous Health and Decolonisation, presented by the School of Health Policy & Management and the Faculty of Health, York University.
Dr. Janet Smylie is a family physician and public health researcher. She currently works as a research scientist in Indigenous health at St. Michael's hospital, Centre for Urban Health Solutions (CUHS), where she directs the Well Living House Applied Research Centre for Indigenous Infant, Child and Family Health. Her primary academic appointment is as a Professor in the Dalla Lana School of Public Health, University of Toronto. She maintains a part-time clinical practice with Inner City Health Associates at Seventh Generation Midwives Toronto. Dr. Smylie has practiced and taught family medicine in a variety of Aboriginal communities both urban and rural. She is a member of the Métis Nation of Ontario, with Métis roots in the prairies.
Her research interests are focused in the area of addressing the health inequities that challenge Indigenous infants, children and their families through applied health services research. Dr. Smylie currently leads multiple research projects in partnership with First Nations, Inuit, and Métis communities/organizations. She holds a CIHR Applied Public Health Research Chair in Indigenous Health Knowledge and Information and was honoured with a National Aboriginal Achievement (Indspire) Award in Health in 2012. A Métis woman, Dr. Smylie acknowledges her family, teachers, and lodge.
For more information, visit: eventbrite.ca/e/indigenous-lecture-series-dr-janet-smylie-tickets-70278501891
Dec
2
Mon
2019
Mark Terry Speaks at United Nations Framework Convention on Climate Change (COP25)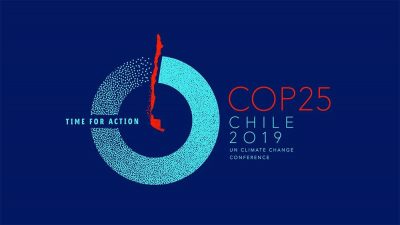 The Santiago Climate Change Conference, which will feature the 25th session of the Conference of the Parties (COP 25) to the UNFCCC and meetings of the UNFCCC subsidiary bodies, will convene from 2-13 December 2019. The pre-sessional period will be from 26 November to 1 December 2019.
As decided at the conclusion of COP 24, COP 25 will take place in Chile, with a pre-COP meeting taking place in Costa Rica.
The Santiago Climate Change Conference will be informed by the outcomes of, among other meetings, the UN Climate Action Summit held in New York, US, in September 2019, as well as three Regional Climate Weeks: Africa Climate Week held in March, Latin America and Caribbean Climate Week held in August, and Asia-Pacific Climate Week held in September.
Dahdaleh Institute Postdoc Mark Terry will be speaking on youth engagement through film at the Youth Climate Action Day on Dec. 5, conducting a press conference prior to the event, and presenting the winning videos for this year's Global Youth Video Competition.