DIGHR researchers come from diverse disciplinary and experiential backgrounds, and share a commitment to research with real-world impact.
To read about research projects, click here.
---
James Orbinski, OC,MSC,BSC,MD,MA,MCFP
Director, Dahdaleh Institute for Global Health Research
orbinski@yorku.ca | @jamesorbinski
Dr. James Orbinski is professor and Inaugural Director of DIGHR. As a medical doctor, a humanitarian practitioner and advocate, a best-selling author, and a leading scholar in global health, Dr. Orbinski believes in actively engaging and shaping our world so that it is more just, fair and humane. << read more >>
Steven J. Hoffman, BHS,MA,JD,PhD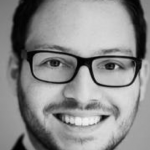 Director, Global Strategy Lab
steven.hoffman@globalstrategylab.org
Steven J. Hoffman is the Director of the Global Strategy Lab, a Professor of Global Health, Law, and Political Science at York University, and the Scientific Director of the Canadian Institutes of Health Research's Institute of Population & Public Health. He holds courtesy appointments as a Professor of Clinical Epidemiology & Biostatistics (Part-Time) at McMaster University and Adjunct Professor of Global Health & Population at Harvard University. Steven holds a Bachelor of Health Sciences from McMaster University, an MA in Political Science and a Juris Doctor from the University of Toronto, a PhD in Health Policy from Harvard University, and a doctorate in law from Sciences Po Paris. He is an international lawyer licensed in both Ontario and New York who specializes in global health law, global governance and institutional design. His research integrates analytical, empirical and big data approaches to craft global regulatory strategies that better address transnational health threats, social inequalities and human rights challenges.
Aria Ilyad Ahmad, PhD Candidate
Research Fellow, Global Health Foresighting
ariaria@yorku.ca
Aria Ilyad Ahmad is a policy advisor at the Dahdaleh Institute for Global Health Research. Since 2014, he has also served as a consultant to the World Health Organization's Department of Essential Medicines and Health Products. Aria is a past Duke University Global Health Fellow and past faculty member of the Global Health Education Initiative at the University of Toronto. He has testified before the Canadian Senate on Canada's Access to Medicines Regime, served on the board of directors of Universities Allied for Essential Medicines, and was the inaugural Médecins Sans Frontières Access to Medicines Fellow in India. Aria received his HBSc and MSc in international pharmaceutical policy from the University of Toronto, and is completing his PhD in global health governance at the Balsillie School of International Affairs in Waterloo, Canada.
Syed Imran Ali, PhD
Research Fellow, Global Health and Humanitarianism
siali@yorku.ca | @imranono
Dr. Imran Ali is an aid worker and academic focused on humanitarian challenges at the intersection of environment and public health. He has worked in emergency responses and led operational research with Médecins Sans Frontières and the United Nations High Commissioner for Refugees in South Sudan, Pakistan, Jordan, Rwanda, and Uganda. Dr. Ali has taught at the University of California, Berkeley, where he completed a postdoctoral fellowship in the Development Impact Lab and the Blum Center for Developing Economies. Dr. Ali received his doctorate in environmental engineering from the University of Guelph and his bachelors in engineering from Queen's University.
Rhonda Ferguson, PhD
Research Associate, Global Humanitarian Security Tax Advisor
rhondaf@yorku.ca
Rhonda Ferguson joined the Dahdaleh Institute of Global Health Research in September 2018. She works as part of a multidisciplinary research team, which comprises scholars from the DIGHR and the Jack and Mae Nathanson Centre on Transnational Human Rights, Law and Security to assess the possibilities of a humanitarian tax on arms sales. Her other research interests include food security and sovereignty, famine, international human rights law, agricultural trade, and socio-economic rights. She is also a community-academic postdoctoral fellow with Food Secure Canada and Lakehead University. She has a Ph.D. from the Irish Centre for Human Rights at the National University of Ireland Galway.
Byomkesh Talukder, PhD
Research Fellow, Planetary Health
byomkesh@yorku.ca
Dr. Byomkesh Talukder is the inaugural Planetary Health Fellow at the Dahdaleh Institute for Global Health Research (York University), where he works at the intersection of health, sustainable development, climate change, food and agriculture.  He will be working with the Faculties of Health and of Environmental Studies to develop health indicators associated with the Ecological Footprint.  Dr Talukder will also be working on modelling the health impacts of climate change related extreme weather events.  His past research applies a complexity science approach to designing sustainability assessment models of food and agricultural systems in Bangladesh. Dr. Talukder also has over 15 years of interdisciplinary field and training experience, including the supervision of over 2,000 emerging leaders in sustainable development programs and policy design in Bangladesh. Since 2016, he has been a Mitacs Postdoctoral Fellow at Parmalat Canada and the Desautels Faculty of Management, McGill University. Dr. Talukdar holds a PhD in Geography and Environmental Studies (Wilfrid Laurier University), a MSc in Environmental Studies (Queen's University), a MA in Development Science (Hiroshima University), and a MSc in Geography and Environmental (Jahangirnagar University).
Linn Biorklund Belliveau, MA
Community Scholar, Health, Migration, and Climate Change
linnbb@yorku.ca | @abyssopelagic
Linn Biorklund Belliveau is a researcher at Dahdaleh Institute for Global Health Research and at Médecins Sans Frontières, and an affiliate at the Centre for Refugee Studies at York University. Her areas of knowledge include forced migration, transnational networks, climate politics, and access to care. Linn has extensive experience with non-governmental organisations and the United Nations in the fields of humanitarianism and human rights. She has worked and carried out research in East Africa, the Middle East and Latin America, and is a regular guest speaker on forced migration and the politics of aid. At DIGHR she specifically focuses on the nexus of 'climate change, migration and health,' and related inadequacies of global migration response systems.
Carol Devine, MSc
Community Scholar,  Health, Environment, and Climate Change
carol@caroldevine.org | @caroldevine
Carol Devine is Humanitarian Affairs Advisor withDoctors Without Borders/Médecins Sans Frontières (MSF) Canada. She co-leads a project on climate, environment and health for MSF and has contributed to the 2018 Lancet Countdown: Tracking Progress on Health and Climate Change. Carol has worked with MSF in Rwanda, East Timor, Peru and South Sudan as humanitarian advisor and was the Canadian liaison for MSF's Access to Essential Medicines Campaign. She's also a writer, conceptual artist and social scientist who's led and participated in ocean pollution and research initiatives in the UK, Arctic and Antarctic. Carol was a 2016 Fellow with Ecologic Institute's Arctic Summer College. She has advocated for access to medicines and for respect for humanitarian principles and law before the Canadian Parliament and the World Trade Organization and has been a speaker at TEDxMontrealWomen, the Samuel Centre for Social Connectedness and at the American Geophysical Union Conference in 2018 on plastic pollution, climate change and health. Her sciart is exhibited at the Canada Science and Technology Museum and has been in group exhibitions including at the New York Hall of Science and featured with the Photographic Museum of Humanity.
Joseph Pallant, BSc, MBA
Community Scholar, Blockchain for Climate
Joseph Pallant develops real, on the ground emissions reductions projects that benefit society and the environment. He founded the Blockchain for Climate Foundation to "put the Paris Agreement on the blockchain." Joseph holds an MBA degree from INSEEC, Paris, France, a post graduate diploma in Latin American Management from the McRae Institute of International Management (Capilano College) and a Bachelor of Science degree in Biology and Environmental Studies from the University of Victoria. His contributions as a member of International Emissions Trading Association, and attendee at the Montreal, Copenhagen and Paris UN Climate conferences add both context and vision to his work for climate solutions.
James Thuch Madhier
Community Scholar, The Rainmaker Enterprise
james@rainmakerenterprise.org
James is originally from Tonj, South Sudan, where he lived until age 15 before relocating to Kakuma Refugee Camp in northern Kenya during the Sudanese civil war. In 2014, James began at the University of Toronto through the World University Service of Canada's Refugee Sponsorship Program. James has been highly involved in international cooperation and transformative social justice work, notably with the United Nations High Commissioner for Refugees (UNHCR), United Nations Alliance of Civilization (UNAOC), and European Union, where he is celebrated as a burgeoning leader and effective advocate in high-level discussions on trade for inclusive and sustainable growth.
James was the inaugural Global Health and Humanitarianism Intern [SU18] and is pursuing a BA in Peace Conflict and Justice Studies at the University of Toronto.
Matthew Arnold, MSc
Safe Water Optimization Tool Technical Advisor
arnold42@yorku.ca
Matt started working as a Technical Advisor at The Dahdaleh Institute of Global Health Research in June 2018. Prior to moving to Canada recently he worked for Médecins Sans Frontières as a Water and Sanitation Advisor at HQ level and as field staff since 2003. This work necessitated supporting and implementing water supply and sanitation projects in all types of humanitarian emergencies – from natural disasters and disease outbreaks to population displacements. With an educational background (MSc) in Hydrogeology and a keen interest in Public Health and water quality he is looking to further investigate and research issues in these domains with a view to improving the quality of water supplied in humanitarian responses.
Tino Kreutzer, PhD Candidate
PhD Candidate, School of Health Policy and Management
kreutzer@yorku.ca | @tinokreutzer | website
Tino Kreutzer is an internationally recognized expert in the fields of humanitarian response and information management. He has more than 10 years' experience working in the response to humanitarian crises, natural disasters, and the international Ebola epidemic for the United Nations and other organizations. Tino currently serves as the Crisis Informatics Coordinator at NetHope and is a Senior Advisor at the Harvard Humanitarian Initiative, where he has been instrumental to the creation of KoBoToolbox, the primary data collection tool in humanitarian emergencies. His PhD research focuses on pioneering a novel system for understanding population needs in emergencies through the innovative use of new technology.
Ameen Al-Gailani
Special Projects Assistant, Backend [FW18-19]
Ameen is currently in his final year, pursuing a degree in Computer Science at York University. After finishing his third year, Ameen interned at multiple companies as a software developer where he gained solid foundation in Object Oriented Programming and software development best practices. Ameen is very passionate about utilizing technology to create an impact in areas such as public health and community development.
Sayo Falade
Research Assistant, Global Health & Humanitarianism [FW18-19]
Sayo received a Honours Bachelors of Science from a Specialist program in Health andDisease at the University of Toronto. She is currently in her final year of a Second Entry nursing program at York University. Being a nursing student taught her the importance of upstream approaches to health, especially with preventing disease and adverse health issues, thus gearing her interest to public health. She has also had experience as a Research Analyst for studies on the experiences of patients living with cancer at the Princess Margaret hospital. As a Global Health and Humanitarianism Research Assistant, she hopes to improve people's lives using a global health approach and further develop her research skills.
Mikaela Maquiling
Event and Communications Assistant [FW18-19]
Mikaela Maquiling is currently in her final year at York University, pursuing a degree in the Bachelor of Commerce. With a strong interest for design and social media management, she likes to showcase her creativity through various mediums of content creation. Along with her passion for marketing and events management, she looks to further broaden and amalgamate these skills as DIGHR's Events Assistant. Mikaela also has a strong technology background, and previously worked as co-op in Information Security and Technology Operations at CIBC.
Shubhdeep Nagi
Communications Assistant [FW18-19]
Shubhdeep Nagi is a Bachelor of Science Candidate at York University, with a focus in Global Health. In pursuit of his passion for health equity, leadership, and technology, Shubhdeep has taken on a wide range of responsibilities. From being a Global Health student in the Faculty of Health, to dedicating his time for patient support at his local hospital, and to leading fundraising and student support for a Canadian charity, Hemoglobal® – Shubhdeep puts his heart in all his work, and always keeps a positive outlook on his experiences!
Tanya Narang
Research Assistant, Global Health & Humanitarianism [F18]
Tanya is currently in her final year at the Global Health program at York University. She has a research background in the development of evaluation frameworks at The Evaluation Centre for Complex Health Interventions, St. Michael's Hospital. During her time at the center, she worked on diverse projects in collaboration with the Canadian Partnership for Women and Children's Health (CanWaCH), Global Affairs Canada and the Bill and Melinda Gates Foundation. Through her experience, she grew a strong interest in critically assessing health interventions, indicators, and frameworks around the quality of care in low-resource settings. She is interested in understanding public health policy through an intersectional and health equity lens and looks to broaden her understanding of global health challenges experienced in humanitarian settings.
Eileen Santiago
Communications Assistant [FW18-19]
A 4th-year Bachelor of Nursing student at York U. Enthusiastic about design and technology.
Fatima Sayedi
Research Assistant, Planetary Health [FW 18-19]

Fatima Sayedi is a trilingual undergraduate student at York University, studying Global Health with a minor in French Studies. The Global Health program has taught her much about health equity and governance, and the importance of considering health through an intersectional lens. She has experience as a Research Assistant for York Region, assisting the Commissioner's Office at the Community and Health Services Department on a variety of projects, such as the Mental Health Matters program and the Integrated Human Services Plan. At DIGHR, she seeks to dig deeper into the issues of planetary health and the effects of climate change from the individual to the global level.
Dolev Yissar
Research Assistant, Global Health Foresighting [FW 18-19]
Dolev is a Specialized Health Science student at York University with a particular interest in health equity and social inclusion. Dolev has volunteered overseas as an emergency medical technician where he worked in synch with the ambulance team and the pre-hospital treatment life-support protocol to deliver emergency medical care. As co-founder of HeartLine, student-run non-profit, Dolev channels his passion and efficacy to improve emergency preparedness in vulnerable communities across Ontario. Dolev aspires to study medicine and devote his life to helping vulnerable populations attain equitable health outcomes.
James Chirombo, PhD Candidate
DIGHR-Dignitas i2i Planetary Health Community Scholar
jjchirombo@gmail.com
As the inaugural "Planetary Health Community Scholar", James will critically examine evidence and practice on the relationship between climate change and the rising burden of chronic and infectious diseases, food insecurity and malnutrition in Malawi. It is projected that this health burden will further increase due to accelerating climate change and extreme weather events. Under-resourced health systems and vulnerable populations in many global regions are disproportionately affected by the health burden associated with climate change. In Malawi, health care access is increasingly cut off because of climate-related extreme weather events including flooding. In addition, infectious diseases, such as malaria and schistosomiasis, are increasing in prevalence in Southern Africa due to rising temperatures and floods. James will work with scholars at the DIGHR and its partners to define a research agenda for programming that targets adaptation to the health impacts of climate change. James is a Malawian statistician currently in the final stages of his PhD in spatial statistics and epidemiology with Lancaster University in the Centre for Health Informatics, Computing and Statistics (CHICAS). His Phd is funded by the UK Economic and Social Research Council (ESRC). His research is focused on the statistical modelling of spatial processes of infectious disease transmission. He has a strong interest in modelling climatic impacts on climate-sensitive vector-borne diseases such as malaria. When he was working for the Malawi Ministry of Health, he was a focal person in the ministry for a project aimed at quantifying climatic and weather impacts on health in developing countries.
Tanya Chung-Tiam-Fook, PhD
DIGHR-Dignitas i2i Indigenous Health and Wellness Community Scholar
tchungtiam@gmail.com
As the inaugural "Indigenous Health and Wellness Community Scholar" at the DIGHR, Tanya is leading a project in Partnership with the Dignitas International "Ideas to Innovation Lab" to understand the impacts of climate change on the health of under-served Indigenous communities. A particular focus is on how Indigenous communities, health organizations and researchers can be supported to prepare for and improve the resilience of community health systems. In Northern Canada, remote and rural Indigenous communities face multiple social and geographic barriers rooted in low resources (financial and human), low household incomes, lack of culturally safe care, limited technological capacity, and high medical and institutional staff turnover rates that impede their access to quality health care. The added threat of extreme climate events and their impacts on land and food systems, water quality, livelihoods and infrastructures has amplified local health vulnerability. Through this study, Tanya is engaging Indigenous health collaborators in exploring how holistic, equity-focused and land-based approaches to climate-informed health research and programming can be applied to strengthen the knowledge base and capacity of local systems to respond effectively to climate change. Tanya completed a postdoctoral fellowship in Canada-Caribbean community climate change adaptation and holds a PhD in Environmental Studies and an MA in International Development Studies. Her work focuses on: climate change, Indigenous environmental and health perspectives, health equity, social-ecological resilience, biodiversity conservation, natural resource management, community development, environmental and trauma perspectives in mental health, and youth development. She has many years of experience leading and advising scholarship, education and community development projects with collaborators from diverse Indigenous, academic, nonprofit, United Nations and government institutions in Canada, Latin America/Caribbean, Southeast Asia and the Netherlands.
Deborah Damaso
Event and Communications Assistant [FW18-19]
Deborah received her bachelor's from the University of Western Ontario in Honours Music Education and English. During her time at Western she was a Communications Assistant for Western's Publications and Communications Department where she designed, proofread, and micromanaged social media content, student resources, and department advertisements for special events. Deborah is now enrolled in French Studies in her first year of teacher's college and has a passion for working with disadvantaged youth in the Peel District School Board.
Clarelle Gonsalves, BSc
Inaugural Planetary Health Intern [SU 2018] clarelle.gonsalves@hotmail.com 
Clarelle Gonsalves graduated from York University with a Bachelor in Science. In addition to her background in biomedical science, Clarelle is passionate about environmental issues pertaining to climate change and its interaction with global health and healthcare systems. Clarelle has worked in clinical research in the Child Health and Evaluative Sciences institute at the Hospital for Sick Children as well as Southlake Regional Health Centre. Her work at the Dahdaleh Institute for Global Health Research focuses on the identification and assessment of key performance indicators as they pertain to planetary health; her projects include:
Explore and define existing key performance indicators (KPIs), and identify and propose other KPIs for the "Lancet Countdown on the health and climate change"
Explore and define these existing and proposed KPIs on the health impacts of climate change, in relation to the Ecological FootPrint Project.
Assist in the planning and preparation of a Lancet Countdown 2018 Launch Event to be held at the DIGHR in November or early December 2018.
Vic Neufeld, BA, MD, MA, FRCPC
Global Health Advisor
vrneufeld@gmail.com
Dr. Neufeld is a physician, educator and international consultant who recently moved to Victoria B.C. Over a period of more than 25 years, he held various academic leadership positions at McMaster University. He has served as a consultant and advisor to many international agencies, organizations and institutions. Currently he is a Special Advisor to the Canadian Coalition for Global Health Research, an organization of which he was the founding National Coordinator. [See: www.ccghr.ca ]. He is an adjunct professor at several Canadian universities, including York University. At the request of the DIGHR, Prof. Neufeld recently conducted a "mapping" exercise on The Health Impacts of Climate Change. This review included an "opportunity analysis" related to countries where the DIGHR is active or interested, namely: Bangladesh, Malawi, Costa Rica, and the Caribbean. Also included was a concluding synthesis with ideas for consideration by the DIGHR's program theme on Planetary Health.
His interests include:
capacity development for health system reform with a special interest in strengthening national health research systems and leadership development;
promoting a stronger role for Canada in investing and becoming involved in health research in low and middle-income countries;
Sifat Reazi, PhD Student
Visiting Researcher [FA18] sreazi@uci.edu
Sifat Reazi is a PhD student in the Department of Urban Planning and Public Policy at the University of California, Irvine (UCI). Her research interests lie where the humanitarian sector and technology converge. Broadly, she is interested in exploring the technologies being integrated into the sector and the impacts those technologies have on humanitarian response. She plans to pursue these questions further during her time at the Dahdaleh Institute for Global Health Research.
Sifat received her Master's degree in Public Policy from UCI. As a Master's student she conducted research on transitional justice and reconciliation within the Bangladeshi diaspora of Los Angeles. She has experience working with various local nonprofits and international NGO's. It is during her time with these organizations that her interest in humanitarian work and public policy formalized.
Richard Trinh
Special Projects Assistant, Frontend [Fall 2018]
Richard is in his final year at York University studying Computer Science (BSc). He has a strong interest in web and software development. He also studied Business Management (BComm) from Ryerson University in the areas of Entrepreneurship and Marketing. He has consulting experience with clients such as Longo's and other small businesses.
Jennifer Turnbull, MD, FRCPC
Medical Research Associate, ACWQ+SAM Project
jenturnbull888@gmail.com
Dr. Jennifer Turnbull is a Pediatric Emergency physician and assistant professor at the Montreal Children's Hospital and McGill University. She is the co-director of the Global Child Health Program within the Department of Pediatrics, McGill. Her global health work has taken her to Honduras, Haiti, Liberia, Democratic Republic of Congo, Rwanda, and Malawi with  various organizations, including Médecins Sans Frontières and the Canadian Red Cross.