Faculty
Steven J. Hoffman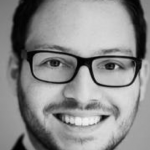 Director, Global Strategy Lab
steven.hoffman@globalstrategylab.org
Steven J. Hoffman is the Director of the Global Strategy Lab, a Professor of Global Health, Law, and Political Science at York University, and the Scientific Director of the Canadian Institutes of Health Research's Institute of Population & Public Health. He holds courtesy appointments as a Professor of Clinical Epidemiology & Biostatistics (Part-Time) at McMaster University and Adjunct Professor of Global Health & Population at Harvard University. He is an international lawyer licensed in both Ontario and New York who specializes in global health law, global governance and institutional design. His research integrates analytical, empirical and big data approaches to craft global regulatory strategies that better address transnational health threats, social inequalities and human rights challenges. Past studies have focused on access to medicines, antimicrobial resistance, health misinformation, pandemics and tobacco control. Currently he is co-principal investigator of a large $4.6 million CAD research consortium on "Strengthening International Collaboration for Capitalizing on Cost-Effective and Life-Saving Commodities (i4C)" with Trygve Ottersen at the Norwegian Institute of Public Health. He is a regular columnist with Vox and writes the Burden of Proof column with journalist Julia Belluz. He is on the Executive Advisory Committee and was a Founding Editor of Wiley's new premier open-access journal Global Challenges.
Steven previously worked as a Project Manager for the World Health Organization in Geneva, Switzerland, and as a Fellow in the Executive Office of United Nations Secretary-General Ban Ki-moon in New York City, where he offered strategic and technical input on a range of global health issues. He also previously worked for a Toronto law firm specializing in cross-border intellectual property litigation, health product regulation, and government relations, as well as Incentives for Global Health – a Yale University-based NGO devoted to improving global access to medicines – where he was responsible for international advocacy and strategic planning. Steven recently advised the World Health Organization on development of a global strategy for health systems research and was lead author on the background paper that provided the strategy's conceptual underpinnings. For three years he convened an academic advisory committee on science reporting for Canada's only national weekly current affairs magazine. He was previously an Associate Professor of Law with the University of Ottawa's Centre for Health Law, Policy & Ethics.
Steven holds a Bachelor of Health Sciences from McMaster University, an MA in Political Science and a Juris Doctor from the University of Toronto, a PhD in Health Policy from Harvard University, and a doctorate in law from Sciences Po Paris.
Patrick Fafard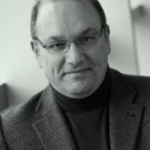 Associate Director, Global Strategy Lab
patrick.fafard@uottawa.ca
Patrick Fafard has an extensive career in both academe and government. His public service career includes service with the Government of Canada where he served as Director General in the Intergovernmental Affairs Secretariat of the Privy Council Office and with three provincial governments including serving as Executive Director of the Saskatchewan Commission on Medicare (2000-2001). Patrick is the author, co-author and editor of several publications dealing with health, trade and environmental policy as well as a series of studies on federalism in Canada. He is the author of Evidence and Healthy Public Policy: Insights from Health and Political Sciences, a report prepared for the National Collaborating Centre on Healthy Public Policy. His work has appeared also in Regional and Federal Studies, International Journal, Canadian Public Administration, and the Journal of Urban Health. His current research includes work on health in all policies; the role of "science" and "social justice" in public health policy; and the ethics of care giving.
Staff
Brooke Campus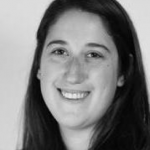 Research Coordinator, Global Strategy Lab
brooke.campus@globalstrategylab.org
Brooke Campus is the Research Coordinator at the Global Strategy Lab. She graduated with a Master of Public Health (MPH) from the University of Waterloo School of Public Health and Health Systems, and an Honours Bachelor of Science (HBSc) from the University of Toronto. Brooke previously worked as a Research Supervisor at the University of Waterloo School of Public Health and Health Systems. Her previous research experience has been focused on food insecurity, immigrant and refugee health, and nutrition.
Phoebe McAuley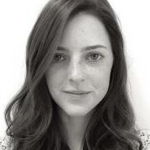 Executive Assistant, Global Strategy Lab
phoebe.mcauley@globalstrategylab.org
Phoebe McAuley is the Executive Assistant at Global Strategy Lab. She graduated from Queen's University School of Health Studies with a Bachelor of Arts Honours degree. Previously, Phoebe worked as a clinical research coordinator at an allergy and immunology clinic with a focus on desensitization to food allergens, urticaria and autoinflammatory diseases. As administrative assistant, Phoebe provides support across the GSL team.
Lathika Laguwaran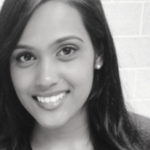 Research Manager, Global Strategy Lab
lathika.laguwaran@globalstrategylab.org
Lathika is the Research Manager at the Global Strategy Lab. She has completed her Master of Public Health (MPH) degree from the University of Saskatchewan and her Hon. Bachelor of Science (HBSc) degree from the University of Toronto. She currently volunteers as the Director of Community Research for the Tamil Health Association (a not for profit organization in the Greater Toronto Area that serves the Tamil population) and a board member for the Human Rights Internet (a not for profit organization that seeks to build a web-based hub for human rights information and resources relevant to Canada). Her research interests include the impact of international law on public health, transnational health threats, migrant health and health policy. Lathika was previously the Assistant Director of the Global Health Law Clinic.
Researchers
Prativa Baral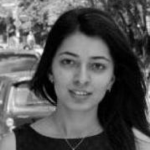 Research Fellow, Global Strategy Lab
prativa.baral@globalstrategylab.org
Prativa Baral is a Research Fellow with the Global Strategy Lab. She graduated with a Bachelor of Science from McGill University and an MPH in epidemiology from Columbia University. Previously, Prativa worked on a number of research projects surrounding child protection policies and access to care in marginalized populations for the New York Presbyterian-Columbia University Medical Centre. She has also interned for the Cochrane Centre in Paris, where her fascination with data and her resolve to work towards evidence-based policy-making strengthened. Her commitment to global health emerged through her ongoing work with refugees for various agencies including the Child Protection Services and the Ministries of Immigration and Justice. She is particularly interested in the intersection of health and human rights on a global scale and the use of implementation science to cause sustainable impact.
Adèle Cassola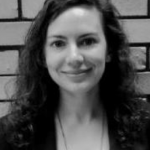 Research Associate, Global Strategy Lab
adele.cassola@globalstrategylab.org
Adèle Cassola is a Research Associate with the Global Strategy Lab. She recently completed her Ph.D. in Urban Planning at Columbia University, where her mixed-methods research examined how political, economic, and institutional factors influence the local adoption and implementation of equitable development policies. She also holds a Bachelor of Arts Honours degree from the University of Toronto and a Master of Science degree from the London School of Economics. Adèle previously led globally comparative research on equity in legal rights protections at the Institute for Health and Social Policy and the World Policy Analysis Centre. She has also conducted community-based research on the health and socioeconomic wellbeing of low-income households with the Centre for Research on Inner City Health in Toronto and New York City's Department of Housing Preservation and Development.
Ranjana Nagi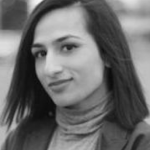 Post Bachelor Research Fellow, Global Strategy Lab
ranjana.nagi@globalstrategylab.org
Ranjana Nagi is a Post-Bachelor Research Fellow with the Global Strategy Lab. As a fourth-year Bachelors of Science (Honours) in Global Health candidate at York University, she has participated in a diverse range of activities that have broadened her knowledge of global health – an area she is actively and passionately pursuing. Activities include volunteering in patient supports at her local hospital, working alongside the marketing department at a pharmaceutical company, developing and evaluating health peer tutoring and mentoring programs for her undergraduate school community, and even competing in a social innovation challenge!
Mathieu Poirier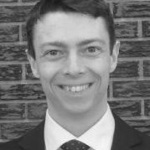 Research Fellow, Global Strategy Lab
mathieu.poirier@globalstrategylab.org
Mathieu is conducting research on the topic of global legal epidemiology at the Global Strategy Lab, with an initial focus on the WHO Framework Convention on Tobacco Control's effect on international tobacco consumption. He is completing his PhD studies in McMaster University's Health Policy PhD program, where his research focuses on applying innovative health equity metrics across national boundaries to uncover transnational gradients of health, as well as examining the impact of health policy on these socially and politically determined inequities. He has also conducted research on tobacco and alcohol tax policy, comparative welfare state studies, infectious disease and neglected tropical diseases, and healthcare system organization. He has an M.P.H. in global health practice from the University of South Florida, a B.S. from the University of North Carolina at Chapel Hill, and is Certified in Public Health by the NBPHE. He previously directed neglected tropical disease and vector-borne disease research for the Notre Dame Haiti Program from 2012 to 2014 in Léogâne, Haiti. Prior to that, he completed an internship with PAHO/WHO in La Paz, Bolivia concentrating on health equity analysis and health systems strengthening, and organized health promotion activities after the 2010 cholera epidemic in the Dominican Republic.
Susan Rogers Van Katwyk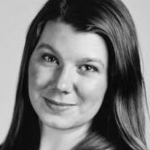 Managing Research Fellow, Global Strategy Lab
susan.vankatwyk@globalstrategylab.org
Susan Rogers Van Katwyk is the Managing Research Fellow for the Global Strategy Lab and a PhD candidate in Epidemiology at the University of Ottawa's School of Epidemiology and Public Health. Susan's research interests are in antimicrobial resistance, global health policy, global pandemics and health equity issues. Susan has a first-class honours degree in Biochemistry from Mount Allison University, where she also minored in Women & Gender Studies and ran the Science & Technology Bureau of the Canadian University Press. In addition to working with the Global Strategy Lab, Susan is a contributor to the UsefulScience.org website and formerly an Editor of the University of Ottawa's Journal of Medicine.