Foresighting Fellow Presents on Regulating Internet Pharmacies
December 20, 2019
---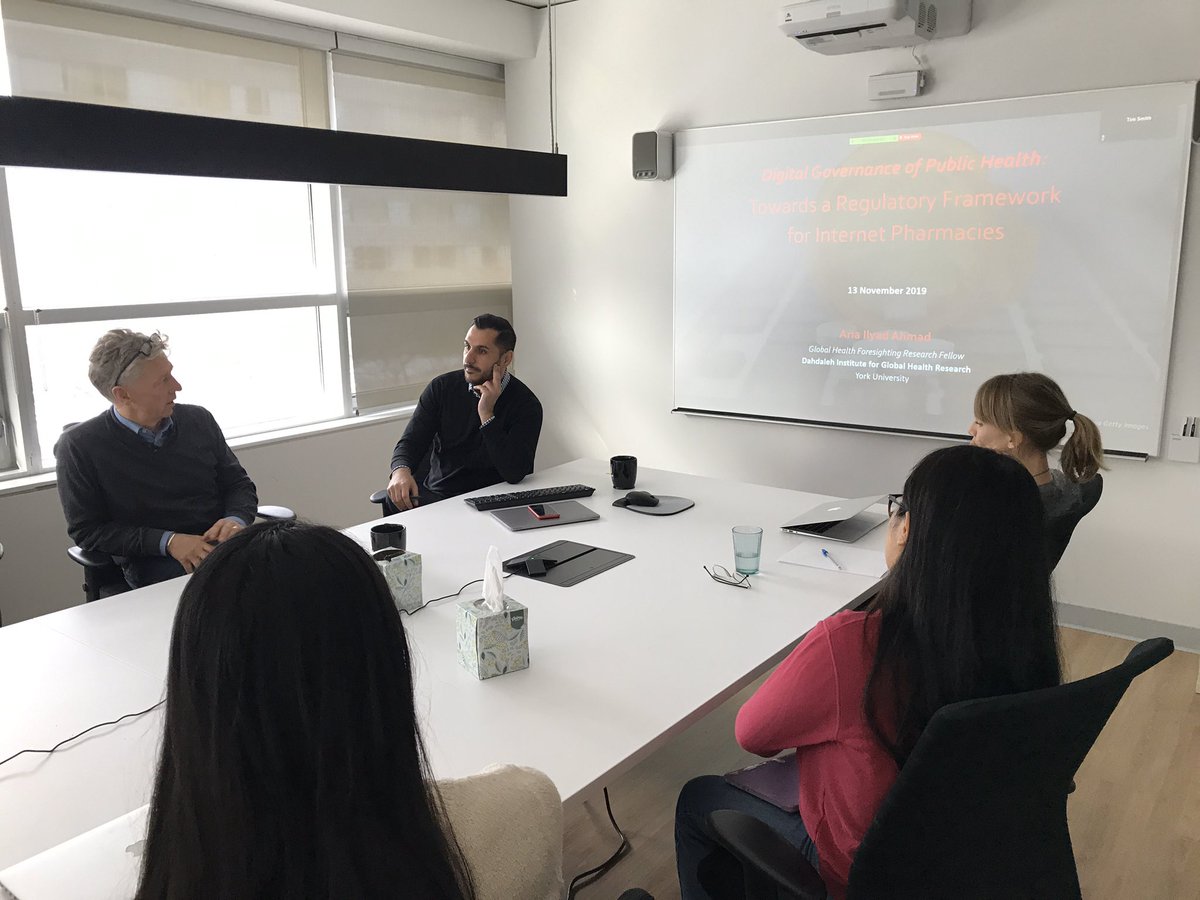 Presenting his paper titled Protecting Digital Public Health: Towards a Regulatory Framework for Internet Pharmacies, Global Health Foresighting Fellow Aria Ilyad Ahmad explored the necessity and challenges of establishing global governance structures for internet pharmacies. Emerging as a leading issue in global health, internet pharmacies can enhance access to medicines while exacerbating or creating public health risks. Creating regulations to amplify the benefits and minimize the risks is almost as complicated as the internet itself.
The seminar was held in the lead up to the 2019 Internet Governance Forum in Berlin, where Ahmad chaired two panels, one of them presented by the Dahdaleh Institute, on the same topic.
Key Learnings
Read the Moment for live-tweets and key learnings from the seminar.
⚡️ Looking back to a seminar on one of the leading emerging issues in global health: regulation of internet pharmacies. Check out the Moment for key insights from our Global Health Foresighting Fellow, Aria Ahmad. #accesstomedicines #globalgovernance https://t.co/ExgeVIliLS

— Dahdaleh Institute for Global Health Research (@DIGHR_YorkU) December 20, 2019
---
Related Content
---
Next/Previous
Dr. Maissaa Almustafa Presents on Refugee Journey Narratives »
« Mark Terry at COP25
---