COVID-19 Global Health Portal
---
Confirmed Cases of COVID-19
Last updated: 21 June 2020 2:05pm EST
Total Confirmed Cases 1
8,994,429
Weekly change: 12%
Doubling rate: 32 days
Active Cases 1
3,741,667
Mild: 99% (3,686,936)
Critical: 1% (54,731)
Closed Cases 1
5,252,762
Recovered: 91% (4,784,248)
Deaths: 9% (468,514)
Humanitarian Response Countries 2
563,348
Deaths: 14,855
OCHA Countries: 31

Testing & Epidemiological Estimates
Total Tests Performed 3
129,973,092
Weekly change: 11%
Monthly change: 49%
Case Fatality Rate 4
0.6-9.4%
Canada (8.1%), France (18.9%)
(Est. Infection Fatality Rate: 0.3-0.56%)
Reproductive Number 5
1.4-6.5
Mean: 3.3
Median: 2.8
Incubation Period 6
2-14 days
Median: 5.1 days
Mean: 5.5 days
Sources:
(1) Worldometer: Based on data from the WHO, CDC, ECDC, NHC, as well as direct reporting from local, provincial, and national health authorities.
(2) UN Office for the Coordination of Humanitarian Affairs (OCHA): Number of confirmed cases and deaths in UNOCHA countries with Humanitarian Response or Regional Refugee Response Plans.
(3) Foundation for Innovative New Diagnostics (FIND): Early and widespread testing strategies have been linked with lower CFR over time, particularly with increasing reports of asymptomatic transmission.
(4) Centre for Evidence Based Medicine (Oxford University): Correlated with transmission dynamics, demography, and control & testing strategies. High initial CFR is expected to trend downward with widespread testing (i.e. recording those dying with as opposed to from the virus).
(5) Liu et al: Review of twelve studies that used stochastic, mathematical, and statistical modelling methods, as R0 can also var by population and transmission dynamics.
(6) Lauer et al: Along with serial interval, important in understanding transmission dynamics, particularly where pre- and asymptomatic transmission occurs.
---
Update on the State of the Pandemic
Prepared by Dr. James Orbinski (Director, Dahdaleh Institute for Global Health Research) and Aria Ilyad Ahmad (Global Health Foresighting Research Fellow, Dahdaleh Institute for Global Health Research).

Developments in the Global Health and Humanitarian Response to COVID-19 (June 1-8, 2020)
Retraction of two high-profile papers raise concerns about research integrity
The Lancet and New England Journal of Medicine (NEJM) - two of the world's leading medical journals - issued "Expressions of Concern" about potential methodological and data integrity underlying major conclusions about COVID-19-19, namely that certain heart drugs are safe, and that an anti-malaria drug is not, with the latter finding study finding resulting in the suspension of multiple high-profile clinical trials, including by the WHO.
Chronology of events
What are the issues?

Data Integrity

: Much of the controversy has been around the quality and nature of the large proprietary collection of electronic health records analysed and provided by Surgisphere, a private medical data provider based in the U.S. The primary author of both papers claimed that an independent audit of the data was requested by Medical Technology and Practice Patterns Institute, but were told by the medical data research institute that Surgisphere would not share the underlying data due to "agreements with its clients and the fact that the documents contain confidential information," It should be noted that Surgisphere Chief Executive was a co-author on the papers. According to a statement on the Surgisphere company website, its data registry was based on electronic health records from customers of its machine learning program and data analytics platform producing data that allows researchers to study "real-world, real-time patient encounters."

Methodological integrity

: The high-profile retractions and pulled pre-print raise broader questions about working with large datasets that researchers are not able to validate, and particularly about how such work could pass peer review at prestigious medical journals.While it is not uncommon for studies to use large datasets without external scrutiny of the raw data, but it is far more uncommon for high-impact journals like the Lancet. While its editor and the NEJM claim the review process was confidential, both journals claim the papers had "external peer review, statistical review, as well as scientific and manuscript editing." How such a comprehensive dataset could have been gathered from hospitals around the world in the middle of a pandemic is a question that researchers, journals and peer reviewers should have raised.

Adverse Impacts

: Although the retrospective analysis was not a randomized control trial, it received a lot of attention given its publication in a high-impact journal and purported scale of almost 100,000 patient records from 671 hospitals around the world between December 2019 and April 2020. Even if the results were correct, however, experts suggest such observational data, with its inherent weaknesses, should not be used to stop trials that could provide definitive and actionable answers. Among the major adverse impacts of the published Lancet study has been suspension of several well-designed clinical trials. One of the major concerns is that the publicity around the Lancet findings have made it harder to conduct trials or recruit patients, as the retraction won't receive as much attention as the original study. In retrospect, researchers and decision makers may have placed too much reliance on the study, particularly as there had been prior queries about the methods of analysis and some of the results did not fit with what is known about other risk factors. The Annals of Internal Medicine, for example, maintained an ongoing and regularly updated review that summarised data from randomised trials and from observational studies. The journal did not include the Lancet study in their review or conclusion that "at this time, there is insufficient and often conflicting evidence on the benefits and harms of using chloroquine or hydroxychloroquine to treat COVID-19" that currently make it "impossible to determine the balance of benefits to harms."

Ensuring research integrity during a pandemic

Scientific publication must above all be rigorous and honest. The retractions raise larger issues of reproducibility and scientific integrity, particularly when using big databases to draw conclusions, an approach that has been gaining rigor in the era of big data. While big databases have opened new lines of inquiry, there are also major issues as experts warn conducting studies properly is far more difficult and require a thorough understanding of underlying data to ensure the methods are rigorous and outcomes reasonable. There have been calls from scientists for independent auditing of data by journals and possibly regulatory bodies like the FDA which has extensive experience of auditing clinical data.
Part of the challenge has been pace. Unlike prior pandemics like SARS and Ebola, the COVID-19 pandemic has led to substantially more scientific publications, most notably pre-prints that are often not peer-reviewed. The rapidly increasing number of publications and urgency to quickly understand the virus present significant challenges in ensuring that research is conducted according to methods and standards of research integrity. This includes, for example, underlying models used to plan pandemic response and predict future outbreak trajectories that are often "poorly reported, at high risk of bias, and reported performance that are optimistic." Serological tests that have received accelerated approval raise similar concerns, as claims by manufacturers around specificity and sensitivity often lack published data, presenting challenges as countries use testing to determine how to ease lockdowns.

Related papers
There is no stopping COVID-19 without addressing structural violence and racism
The ongoing global protests against police brutality in the United States and the structural racism that enables it, remind us that racism is detrimental, and deadly. As such, racism and structural manifestations are a major public health concern and compound with other issues like COVID-19 to magnify negative impacts on dignity, and on morbidity and mortality. A recent study by the U.K. Government shows how the risk of death from COVID-19 for ethnic minorities is 10-50% higher risk. The WHO expressed support of the global movement and clarified that attending a mass gathering did not necessarily require more restrictive measures. Instead, WHO officials urged protesters to follow local guidelines in maintaining safe practices, including physical distancing, masks and hand washing.
The

pandemic is a magnifying glass for inequalities
According to the latest report by UNDP, global human development is projected to decline for the first time since the UN defined and began measuring the concept in 1990. Unlike other crises over the past three decades, the "triple hit to health, education and income" as a result of COVID-19 has been reported globally. The UNDP warns that developing countries that are less able to cope with the pandemic's social and economic fallout remain acutely vulnerable. The report urges countries to focus on equity in order to limit these impacts. Closing the digital divide by providing more equitable internet access, for example, is estimated to cost less than 1% of the fiscal support packages but could result in a two-thirds reduction of the impact of school closures that currently leave 60% of children globally without access to education.
South America emerges as 'new epicentre of the pandemic'
The latest media briefing by the WHO warned that the global outlook has been "worsening" over the past week, with over 100,000 daily case reports in nine of the past ten days, as total confirmed cases surpass 7 million and total reported deaths approach half a million. One challenge has been complacency, as the WHO Technical Lead explains "people grow tired" which makes it difficult for governments to maintain or reintroduce public health and social distancing measures. As some regions like parts of Europe are beginning to see stabilizing or declining rates of new COVID-19 infection, Latin America has quickly become the 'epicentre of the pandemic'. Of the 136,000 reported cases on Monday June 1, 2020, almost 75% came from just 10 countries, more than half of which were from Central and South American countries. The WHO Director General said he was "especially worried" given the large number of countries reporting rapidly increasing case and mortality rates straining health systems "from Mexico through to Chile."
With almost 600,000 confirmed cases, Brazil has the second highest case count in the world following the U.S. With 2,600 deaths reported in just two days, the WHO Regional Office for the Americas, PAHO, warns that Brazil could see 88,000 deaths from COVID-19 by August unless the country takes drastic containment measures. Elsewhere in the world, Iran has reported more than 3,000 confirmed cases for a fourth consecutive day, raising concerns that the country may be experiencing a second wave of infections.
Globalizing the COVID-19 Response
An article by the WHO Director General and President of Costa Rica remind us that COVID-19 will remain a global threat everywhere as long as it is present anywhere, demanding a collective and collaborative global response. At the World Health Assembly last month, Costa Rica took leadership in proposing a new COVID-19 Technology Access Pool (C-TAP) that would allow all participating countries, research partnerships and companies to share data, knowledge and intellectual property relating to diagnostics, treatments and vaccines for COVID-19. The mechanism was launched in the first week of June and has attracted at least 30 countries after resolutions by the WHA and UN General Assembly were adopted in support of "universal, timely, and equitable access to health technologies."
At the Global Vaccine Summit on June 4, countries, philanthropic foundations and private companies pledged US$8.8 billion towards the WHO Access to COVID-19 Tools Accelerator, which places special emphasis on access.
While the IMF reports that countries have committed over $10 trillion USD in global fiscal response to the pandemic (of which 90% is in OECD countries), the monthly funding update by UNOCHA shows that only about $2 billion has been pledged thus far for the COVID-19 Global Humanitarian Response Plan ( that requests 6.7 B USD). This represents less than 18% of requested emergency funding for UN and aid agencies needed for supplies and logistical support to reach those in urgent need of assistance.
What the U.S. 'WHOexit' could mean for Global Health
The decision by President Trump to "terminate" relations with the WHO over accusations of undue influence by China on the agency was widely condemned, within the U.S. and globally. It remains uncertain if and how this would happen, but experts worry it may exacerbate global health challenges. The President's suggestion to redirect intended resources (about US$450 million last year, accounting for 15% of the WHO budget) through bilateral development channels could lead to greater incoherence and inefficiency, according to Rebecca Katz (Georgetown University). A Nature article outlines a range of other possible repercussions, from the resurgence of polio and malaria to barriers in the flow of information on COVID-19. As Dr Kelly Lee (Simon Frasier University) warns, the damage to scientific partnerships would also extend to waning U.S. influence in global health initiatives, including ongoing drug and vaccine development and distribution.
WHO Updates COVID-19 Strategic Preparedness and Response Plan
The WHO published an updated COVID‐19 Strategic Preparedness and Response Plan containing the latest epidemiological findings in order to support countries preparing for a phased transition from widespread transmission to a steady state of low‐level or no transmission. The Strategy Update emphasizes a whole-of-UN approach, and provides practical guidance for whole‐of‐society strategic action that can be adapted to local conditions and capacities. Countries have been asked to identify the lead coordinator of multiagency COVID-19 plans, map existing preparedness and response capacities and gaps, engage key technical and operational partners to identify appropriate coordination mechanisms and mobilize resources and capacities, and to establish monitoring mechanisms and operational reviews to track progress and adjust strategies.
A call to protect vulnerable populations from COVID-19
The WHO and UNHCR signed an agreement to strengthen partnerships and operational capacities that focus on improving access to health services for some 70 million forcibly displaced people around the world from COVID-19. The poorest countries in Africa, Asia, and Latin America are facing pandemic-induced economic and public-health emergencies that demand immediate action. G20 leaders therefore must agree now on measures to prevent the current recession from deepening, and to mitigate its impact on the world's most vulnerable people. We are at a critical moment, because the poorest countries in Africa, Asia, and Latin America are facing economic and public-health emergencies that demand immediate action.
Immunity Passports: 10 practical challenges and ethical objections
As countries eagerly hope to end the lockdowns that have decimated national economies, one idea that has gained traction is the issuance of immunity passports to those that have either tested negative or recovered from COVID-19. In Nature, however, an article this week outlines four practical challenges and six ethical objections to immunity passports:
Unclear whether recovered patients develop immunity to future exposure to virus.
Serological testing for antibodies remains unreliable (low specificity and specificity).
No country has sufficient serological testing capacity (minimum of two per person).
Only a small fraction of the population would be certified (e.g. less than 0.5% of the U.S. population based on current number of confirmed cases).
Systems to monitor immunity will erode privacy and increase the risk of forgery.
Marginalized communities will be disproportionately impacted, including profiling and potential harms to racial, sexual, religious or other minority groups.
Unfair access due to testing shortages and systemic inequities.
Create further inequity between immuno-privileged and vulnerable communities.
Could open the possibility for discrimination on the basis of other health information (e.g. mental health status, genetic tests) by employers, insurers, or law enforcement.
Can lead to perverse incentives, e.g. if social and economic liberties are only granted to people who recover from COVID-19.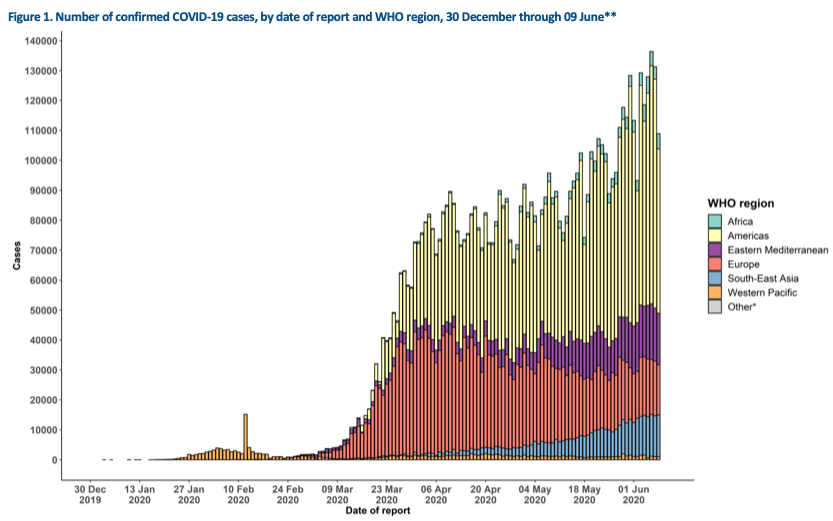 ---
Topics
---
Related Links
---
About
The Dahdaleh Institute for Global Health Research supports effective and equitable problem-solving approaches in the global health and humanitarian response to the COVID-19 pandemic.
The novelty, speed, scale, and the differing, evolving patterns of the pandemic, make it difficult to establish informed policy and practice. The Dahdaleh COVID-19 Portal offers credible, intelligible, and useable sources of information. It also offers the Dahdaleh Institute's framework for understanding COVID-19 as a global public health emergency.
The Beta Portal provides regular Updates and is structured around five Topics. As the pandemic develops, so does our understanding, and the Portal may need to be revised in the future. Our commitment is to offer the highest quality of information and insight available at this time.
---
Feedback
The Dahdaleh Institute values the perspectives and feedback of Portal users.


---