When:
December 4, 2019 @ 9:30 am – 3:00 pm
2019-12-04T09:30:00-05:00
2019-12-04T15:00:00-05:00
Where:
Rm. 1005, Dahdaleh Building, York University
88 The Pond Road
Toronto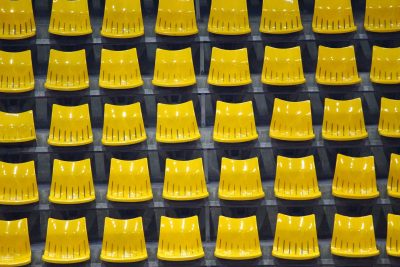 The purpose of this workshop is to discover, share, and support critical global health research that is taking place or planned at York, and that contributes to the themes of the Dahdaleh Institute for Global Health Research: 1) Planetary Health; 2) Global Health and Humanitarianism; and 3) Global Health Foresighting.
We seek a 'critical social science with global public health' that engages directly with global public health actors to transform public health, while remaining committed to social science theory and methodology. As a starting point, Professor James Orbinski will offer reflections on "Global Health Context Setting", and a second session will reflect on "Critical Problem Solving in Global Health". We will then invite other York Faculty and Fellows to offer brief "Five Minutes/2 Slides" presentations of their existing or planned research in Critical Perspectives in Global Health.
We hope to enable an open dialogue that may lead to new insights and research opportunities. Following the Workshop, the DIGHR will offer five research seed grants of up to $5,000 CAD each, to support the development of further research in Critical Perspectives in Global Health. These would be invited for presentation at a May 2020 Full Day DIGHR Workshop on Critical Perspectives in Global Health. This would encourage faculty to develop grant proposals over the 2020 summer for Fall Tri-Council (and other agency) grant deadlines.
Critical Perspectives in Global Health takes place December 4, 2019, 9:30am – 3:00pm. Lunch will be provided.
---
Agenda
9:30 AM
Registration and Coffee
10 AM
Welcome
10:15 AM
Global Health Context Setting
Dr. James Orbinski
10:45 AM
Reflections on Critical Problem Solving in Global Health
11:15 AM
Discussion
12 PM
Lunch
12:45 PM
5minutes/2slides Rapid Presentations of Ongoing or Planned Critical Perspectives Research in Global Health
2:30 PM
Seed Grants, Next Steps, and Wrap-up
3:00 PM
End
---
Organizing Committee
James Orbinski
Eric Mykhalovskiy
Rhonda Ferguson
Sarah Flicker
Stephen Gill
Maggie MacDonald
Marina Morrow
Roger Keil
---
Register
To attend, register by 10am on Thursday November 28th, 2019. Register at: go.yorku.ca/criticalglobalhealth