When:
March 6, 2019 @ 2:15 pm – 3:15 pm
2019-03-06T14:15:00-05:00
2019-03-06T15:15:00-05:00
Where:
DIGHR Boardroom, Suite 2150, Dahdaleh Building
88 The Pond Rd
YorkU Keele Campus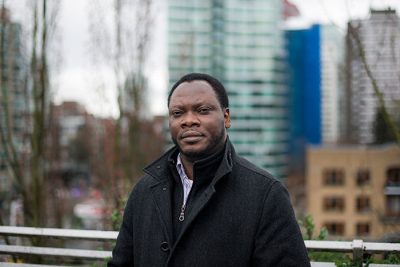 Be part of the hiring process for the next generation of Global Health Members of Faculty.
Dr. Oghenowede Eyawo has been shortlisted for a position in Global Health at the Faculty of Health. As part of the hiring process, he will showcase his insight and teaching style in a presentation to the Global Health Search Committee and members of the YorkU community. Students at all levels are encouraged to attend.
Dr. Oghenowede Eyawo, PhD, MPH, MSc is a CANOC Post-doctoral Fellow and Researcher at the British Columbia Centre for Excellence in HIV/AIDS (BC-CfE). His primary research interest is in HIV and aging, response to antiviral therapy among HIV and hepatitis C virus-infected individuals, outcomes and health services research. He also has a keen interest in methodological aspects of study designs in observational and experimental epidemiology. At the BC-CfE, he leads a large, population-based study aimed at investigating the health outcomes and health care services utilization of HIV-positive men and women.
Dr. Eyawo is a recipient of the Canadian Institutes of Health Research (CIHR) Doctoral Scholarship Award, a Universities Without Walls Fellow — a CIHR Strategic Training Initiative in Health Research, and a Co-Investigator on a number of CIHR and US National Institutes of Health funded projects.
This event is part of the Teaching & Research Presentation series. To receive a reminder of this event, click here.