Events
---
Getting people in a room together to discuss, learn and network is invaluable to moving global health forward.
Join us at our seminal Global Health Research Seminar Series, where leading researchers in global health present their latest work and hold an open discussion. By exploring the best in current research, the series builds perspective on the direction of global health research more broadly.
We also host Journal Club, Lunch & Learns, guest lectures, panels, showcases, discussions, presentations, publication launches, film screenings and more.
All events are free, open to the public, and are BYOF (Bring-Your-Own-Food), unless otherwise noted.
For an archive of past events, click here.
---
Calendar
Jan
22
Wed
2020
Embodied Ecological Heritage: Health, Happiness and Identity | Guest Lecture
Jan 22 @ 12:00 pm – 1:30 pm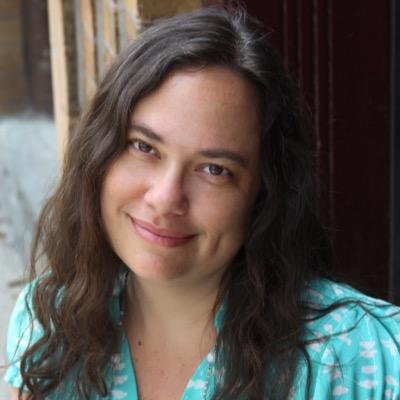 A holistic definition of 'health' remains difficult to operationalize, despite decades of attempts by medical anthropologists and the World Health Organization to do so. Anthropologists routinely reject dichotomous notions – belief vs. knowledge, wellness vs. health, mental vs. physical, environment vs. self – yet our desire for physiological evidence of 'health' still persists.
In this talk, Dr. Baines asks what evidence would sufficiently demonstrate health, and explore the possibility of measures that move beyond the physiological. Presenting ethnographic data collected in indigenous Maya communities in Belize and in indigenous Belizean Garifuna communities in New York City and Los Angeles, she argues that ecological heritage practices can provide a lens through which to locate and collect evidence of health, holistically defined.
Developing a framework of 'embodied ecological heritage' (EEH), she discusses how communities and individuals communicate and measure health as part of everyday ecological activities, which they describe as 'traditional' or 'heritage' practices. Theorizing unexpected links and feedback loops, which cross temporal, spatial, and social boundaries, she asserts that health is connected to practice through tangible, embodied experience and that ethnography thus provides powerful evidence to understand and define it.
Kristina Baines is an Assistant Professor at CUNY, Guttman CC, Director of Anthropology of Cool Anthropology, and author of Embodying Ecological Heritage in a Maya Community: Health, Happiness, and Identity. She can usually be found considering how being on a particular patch of Earth affects our wellness, and she attempts to translate all those convoluted data so that humans can understand, use and, perhaps, even enjoy them.
Kristina has been formally trained in applied, sociocultural, ecological and medical anthropology at Florida Atlantic University (BA, MA), the University of Oxford (MSc) and the University of South Florida (PhD). Her interests include environment + health intersections, ecological heritage, phenomenology and educational anthropology. She has conducted research in Belize, Guatemala, Peru and South Florida.
Co-presented with the Department of Anthropology
---
Register
Feb
5
Wed
2020
Assessing Quality of Tuberculosis Care in South Africa Using Standardized Patients
Feb 5 @ 12:30 pm – 2:00 pm
South Africa has the third highest burden of tuberculosis (TB) and the highest burden of TB-HIV co-infection globally. Efforts to curb TB have focussed on strengthening the public sector. Yet, a third of South Africans with active TB symptoms first seek care in the private sector where the quality of care remains poorly understood. In this talk, Angela Salomon will present an ongoing study (2017-2020) utilising the standardised patient (SP) methodology to determine how TB and TB-HIV are managed among private general practitioners (GPs) in an urban area of KwaZulu-Natal province. Eight healthy SPs underwent extensive training in typical TB case presentations and completed 220 unannounced visits with 96 consenting GPs. The results of these clinical interactions as a means to assess quality of care for TB and TB-HIV are presented in this talk.
---
Speaker
Angie Salomon, MPH, is a medical student at Queen's University in Kingston, Ontario. She works with Assistant Professor Dr. Amrita Daftary (Global Health, York University) and is a research assistant with the McGill International Tuberculosis Centre. There, Angie conducts data management and analysis on a study of the quality of tuberculosis care in South Africa using standardized patients. She also performs a systematic review on interventions to improve linkage gaps along TB-HIV care cascades in low and middle-income countries.
Angie completed her MPH in Epidemiology at the Dalla Lana School of Public Health, University of Toronto, where she explored quantitative and mixed-methods research in infectious diseases and maternal health, both at home and abroad. During this time, she worked with the Population Council in Abuja, Nigeria, assessing quality of antenatal care as it pertains to pre-eclampsia and eclampsia. She had previously worked with Grand Challenges Canada as a program assistant for Every Woman Every Child Innovation Marketplace.
Passionate about health equity, Angie works to measure and improve the quality of healthcare delivery locally and globally.
---
Register
---