Events
---
Events are invaluable to moving global health forward. They are opportunities to exchange insight, test out new ideas, and make connections.
All Dahdaleh Institute events are free and open to the public, unless otherwise noted.
---
Calendar
Apr
24
Wed
2019
Research Trip Report Back: Health of Displaced People in Central America | Lunch & Learn
Apr 24 @ 12:15 pm – 1:00 pm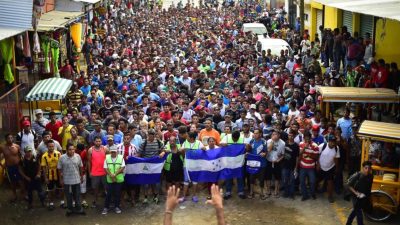 Community Scholar Linn Biorklund Belliveau recently returned from Mexico, where she conducted research on the health of Honduran migrants in Mexico, towards her major project Health of Displaced People in the Context of Climate Change & Restrictive Migration Policies.
Migrants from Northern Central America seeking refuge in Mexico are affected by the intersection of environmental degradation; trends in state policy which increasingly diverge from international norms; and the criminalisation of transnational humanitarian spaces.
In this Lunch and Learn, Linn will present an initial analysis of how these determinants endanger personal safety, health and dignity. She will share impressions from a recent visit to the southern Mexican state Tabasco. Three areas will be explored:
*Effects of prolonged droughts and a coffee-plant epidemic in western Honduras
*Mexican immigration politics - including decreased border controls and increased use of humanitarian visas - since President Andres Manuel Lopez Obrador took office
*Insecurities along the Guatemala-Mexico border, and the Mexico-US border hampering access to humanitarian assistance and protection
Click here to register. Registration preferred.
---
Image Credit: (Pedro Pardo/AFP/Getty Images) Honduran migrants heading in a caravan to the U.S., hold a demonstration demanding authorities to allow the rest of the group to cross, in Ciudad Hidalgo, Chiapas, Mexico after crossing from Guatemala, on Oct. 20, 2018.
---
May
15
Wed
2019
Documentary Film as an Instrument of Social Change
May 15 @ 12:15 pm – 1:00 pm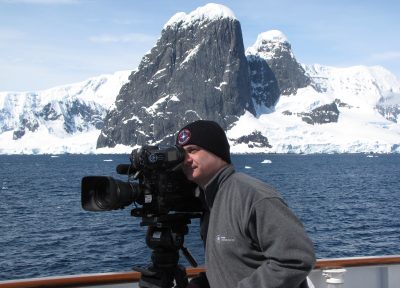 Mark Terry, Post-Doctoral Fellow in Documentary Film & Global Health, will lead a seminar to introduce his research projects and speak to the role of documentary film in creating social change.
Mark has been producing film and television for the past 25 years. Working closely with the world's scientific community in Antarctica and the Arctic earned him the recognition of the United Nations Framework Convention on Climate Change. His two films – The Antarctica Challenge: A Global Warning and The Polar Explorer – were made in partnership with UNEP and both premiered at the Climate Change Conferences in Copenhagen and Cancun. Together, both films have won 19 international film awards for excellence.
Read more about his projects, Documentary Film World, The Changing Face of Iceland, Youth Climate Report, and Ecological Footprint Health Indicators, which he works on with Planetary Health Research Fellow Byomkesh Talukder.
---