Events
---
Events are invaluable to moving global health forward. They are opportunities to exchange insight, test out new ideas, and make connections.
All Dahdaleh Institute events are free and open to the public, unless otherwise noted.
---
Calendar
May
15
Wed
2019
Documentary Film as an Instrument of Social Change
May 15 @ 12:15 pm – 1:00 pm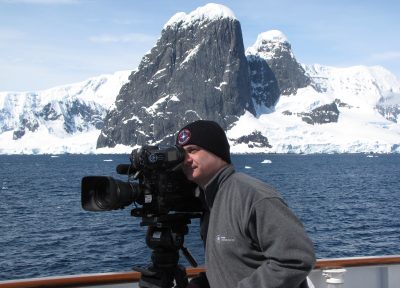 Mark Terry, Post-Doctoral Fellow in Documentary Film & Global Health, will lead a seminar to introduce his research projects and speak to the role of documentary film in creating social change.
Mark has been producing film and television for the past 25 years. Working closely with the world's scientific community in Antarctica and the Arctic earned him the recognition of the United Nations Framework Convention on Climate Change. His two films – The Antarctica Challenge: A Global Warning and The Polar Explorer – were made in partnership with UNEP and both premiered at the Climate Change Conferences in Copenhagen and Cancun. Together, both films have won 19 international film awards for excellence.
Read more about his projects, Documentary Film World, The Changing Face of Iceland, Youth Climate Report, and Ecological Footprint Health Indicators, which he works on with Planetary Health Research Fellow Byomkesh Talukder.
Dec
2
Mon
2019
Mark Terry Speaks at United Nations Framework Convention on Climate Change (COP25)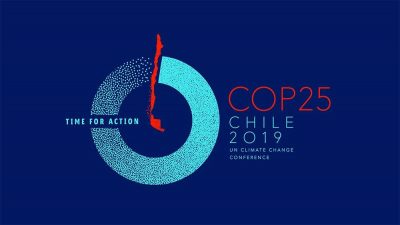 The UN Climate Change Conference COP 25 (2 – 13 December 2019) will take place under the Presidency of the Government of Chile and will be held with logistical support from the Government of Spain. SBSTA 51/ SBI 51 will take place 2-9 December 2019. The pre-sessional period is from 25 November - 1 December 2019. The President-Designate for the conference is Ms. Carolina Schmidt Zaldivar, Minister of Environment of Chile.
The conference is designed to take the next crucial steps in the UN climate change process. Following agreement on the implementation guidelines of the Paris Agreement at COP 24 in Poland last year, a key objective is to complete several matters with respect to the full operationalization of the Paris Climate Change Agreement.
Dahdaleh Institute Postdoc Mark Terry will be speaking on youth engagement through film at the Youth Climate Action Day on December 5, conducting a press conference on December 3, and presenting the winning videos for this year's Global Youth Video Competition.
---