Events
---
Events are invaluable to moving global health forward. They are opportunities to exchange insight, test out new ideas, and make connections.
All Dahdaleh Institute events are free and open to the public, unless otherwise noted.
---
Calendar
Mar
15
Fri
2019
Beyond Borders | Film Viewing
Mar 15 @ 12:30 pm – 2:30 pm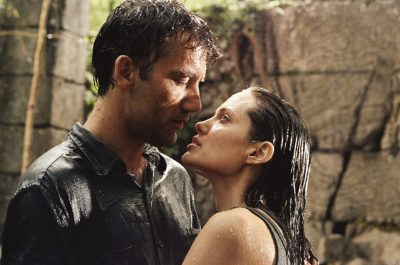 127min | Dir. Martin Campbell | 2003
Watch Angelina Jolie save the children, save her man and harness her Girl Power™ in a film that might have asked interesting ethical questions but does a whole lot of other things instead.
This event is part of Projections: the good, the bad and the weird of global health films. To receive a reminder of this event, click here.
Watch the trailer
Apr
24
Wed
2019
Research Trip Report Back: Health of Displaced People in Central America | Lunch & Learn
Apr 24 @ 12:15 pm – 1:00 pm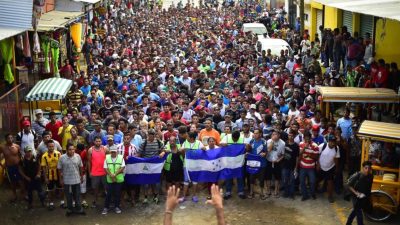 Community Scholar Linn Biorklund Belliveau recently returned from Mexico, where she conducted research on the health of Honduran migrants in Mexico, towards her major project Health of Displaced People in the Context of Climate Change & Restrictive Migration Policies.
Migrants from Northern Central America seeking refuge in Mexico are affected by the intersection of environmental degradation; trends in state policy which increasingly diverge from international norms; and the criminalisation of transnational humanitarian spaces.
In this Lunch and Learn, Linn will present an initial analysis of how these determinants endanger personal safety, health and dignity. She will share impressions from a recent visit to the southern Mexican state Tabasco. Three areas will be explored:
*Effects of prolonged droughts and a coffee-plant epidemic in western Honduras
*Mexican immigration politics - including decreased border controls and increased use of humanitarian visas - since President Andres Manuel Lopez Obrador took office
*Insecurities along the Guatemala-Mexico border, and the Mexico-US border hampering access to humanitarian assistance and protection
Click here to register. Registration preferred.
---
Image Credit: (Pedro Pardo/AFP/Getty Images) Honduran migrants heading in a caravan to the U.S., hold a demonstration demanding authorities to allow the rest of the group to cross, in Ciudad Hidalgo, Chiapas, Mexico after crossing from Guatemala, on Oct. 20, 2018.
---
Aug
8
Thu
2019
Information Design for the Common Good | Lunch & Learn
Aug 8 @ 12:15 pm – 1:45 pm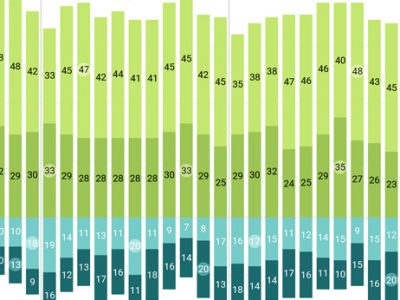 Designers are increasingly involved in the world of social good. Traditionally installed in commercial sectors, they are now collaborating with scientists, researchers and others non-designers with their own knowledge-base and processes. These interdisciplinary encounters are often new, exciting and challenging.
Drawing on her experiences of this phenomenon, and on the research behind her upcoming book Information Design for the Common Good, Courtney Marchese will lead a Lunch & Learn on interdisciplinary design collaboration in global health.
Courtney Marchese is a professional designer with over a decade of experience specializing in data visualizations, information graphics, UX design, and usability studies. She is also an Associate Professor of Graphic + Interactive Design, teaching a wide range of design theory, research, and technical skills at the undergraduate and graduate level.
---