Events
---
Events are invaluable to moving global health forward. They are opportunities to exchange insight, test out new ideas, and make connections.
All Dahdaleh Institute events are free and open to the public, unless otherwise noted.
---
Calendar
Apr
25
Thu
2019
Moolaade | Film Viewing
Apr 25 @ 12:00 pm – 2:00 pm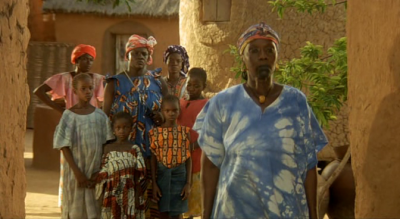 124min | Dir. Ousmane Sembene | 2004
A nuanced look at female circumcision/female genital mutilation set in Burkina Faso from master filmmaker Ousmane Sembene. Conflict arises when a woman shelters a group of girls who do not want to undergo female circumcision/FGM.
This event is part of Projections: the good, the bad and the weird of global health films. To receive a reminder of this event, click here.
Watch the trailer
Dec
2
Mon
2019
Mark Terry Speaks at United Nations Framework Convention on Climate Change (COP25)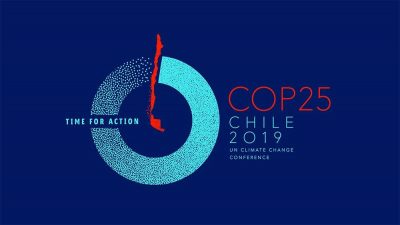 The UN Climate Change Conference COP 25 (2 – 13 December 2019) will take place under the Presidency of the Government of Chile and will be held with logistical support from the Government of Spain. SBSTA 51/ SBI 51 will take place 2-9 December 2019. The pre-sessional period is from 25 November - 1 December 2019. The President-Designate for the conference is Ms. Carolina Schmidt Zaldivar, Minister of Environment of Chile.
The conference is designed to take the next crucial steps in the UN climate change process. Following agreement on the implementation guidelines of the Paris Agreement at COP 24 in Poland last year, a key objective is to complete several matters with respect to the full operationalization of the Paris Climate Change Agreement.
Dahdaleh Institute Postdoc Mark Terry will be speaking on youth engagement through film at the Youth Climate Action Day on December 5, conducting a press conference on December 3, and presenting the winning videos for this year's Global Youth Video Competition.
Jan
8
Wed
2020
Report Back: COP25 & Internet Governance Forum
Jan 8 @ 12:30 pm – 2:00 pm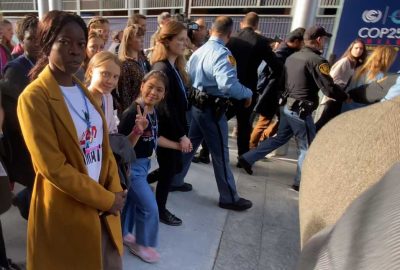 November and December 2019 saw Dahdaleh Institute researchers at two major global events. At this seminar, they will share their experiences and insights garnered.
Global Health Foresighting Fellow Aria Ilyad Ahmad attended the 2019 Internet Governance Forum (IGF) in Berlin, where he hosted two panels, one of which was presented by the Dahdaleh Institute. Convened by the United Nations, the IGF serves to bring people together from various stakeholder groups as equals, in discussions on public policy issues relating to the Internet.
Postdoctoral Fellow Mark Terry attended COP25 in Madrid, Spain. Among the many activities he undertook while there, Dr. Terry premiered the film Happening to Us alongside the student filmmakers, a group of Inuit youth from Tuktoyaktuk, and presented awards to the winners of the Global Youth Video Competition.
There is no registration for this event. For updates on this event and to hear about similar events, sign up to the newsletter, follow us on twitter, or like us on facebook.
---