Events
---
Events are invaluable to moving global health forward. They are opportunities to exchange insight, test out new ideas, and make connections.
All Dahdaleh Institute events are free and open to the public, unless otherwise noted.
---
Calendar
Mar
5
Tue
2019
Seminar with Dr. Diego Bassani | Presentation & Discussion
Mar 5 @ 10:00 am – 11:00 am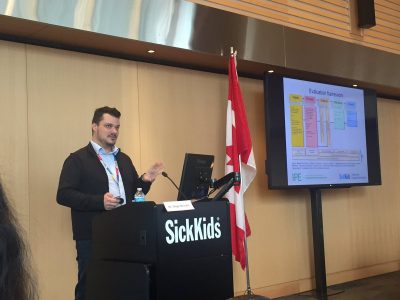 Dr. Diego Bassani visits the DIGHR to lead a seminar about his work as Epidemiologist and Scientist at the Sick Kids Hospital Centre for Global Child Health.
Dr. Bassani is a scientist at The Hospital for Sick Children and an assistant professor at the Dalla Lana School of Public Health. Bassani received an M.Sc and a PhD in epidemiology from the Universidade Federal de Pelotas, Brazil. He has conducted important research on the causes and distribution of child deaths in India, identification of risk factors for child mortality and impact of policy changes on child health, survival and development.
Bassani currently works on international projects in maternal and child health epidemiology in collaboration with the Centre for Epidemiological Research in Pelotas, Brazil, with the Department of International Health at Johns Hopkins University and with Saving Newborn Lives in South Africa and Uganda. He is also part of the Child Health and Epidemiology Reference Group (CHERG), chaired by Dr. Robert Black, responsible for the global estimates of neonatal and child deaths.
This event is part of the Seminars & Lectures series. To receive a reminder of this event, click here.
Mar
27
Wed
2019
Advanced Disaster, Emergency and Rapid-response Simulation | External Event
Mar 27 @ 12:15 pm – 2:00 pm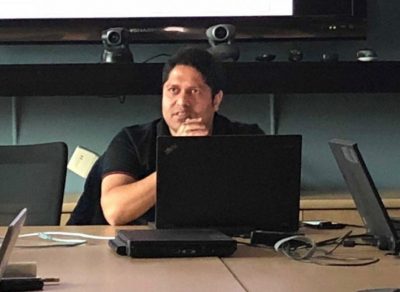 Advanced Disaster, Emergency and Rapid-response Simulation (ADERSIM), based at York University, holds a seminar on March 27th, 2019, for circulating the result of its research between experts and practitioners in the field of Emergency Management and related technologies. This month speakers are Professor Slobodan P. Simonovic from the University of Western Ontario, and Dr. Lin Ju from IBM Canada.
This is an open event for all who are interested. Please register and secure your spot for this seminar.
Register here: https://www.eventbrite.ca/e/adersim-march-2019-semiar-tickets-58598645125
Note: this is not a DIGHR event.
---