Events
---
Events are invaluable to moving global health forward. They are opportunities to exchange insight, test out new ideas, and make connections.
All Dahdaleh Institute events are free and open to the public, unless otherwise noted.
---
Calendar
Sep
14
Mon
2020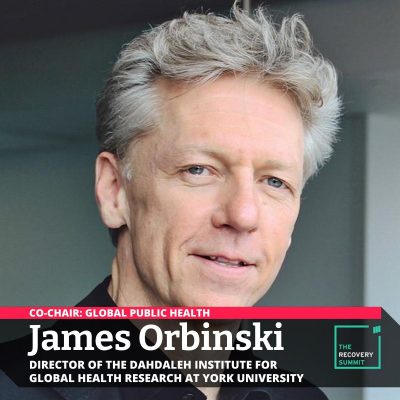 The Recovery Summit is our opportunity to build bold policy responses to address the impact of the COVID-19 pandemic and lead us towards a progressive recovery. The Summit will tackle five themes in the context of recovery:
Global Public Health | Co-Chair: James Orbinski, Director, Dahdaleh Institute for Global Health Research
Better invest and innovate healthcare infrastructure, research and education to increase preparedness for future public health crises and save lives.
Sustainability | Co-Chair: Frans Timmermans, First VP of the European Commission
Create a truly sustainable recovery by embracing the unique opportunity of the green economy and combating climate change.
Inclusive Society | Co-Chair: Sadiq Khan, Mayor of London
Strengthen our social fabric by addressing systemic inequalities and building a society that sustains and includes everyone.
Democracy and Institutions | Co-Chair: Helle Thorning-Schmidt, Former Prime Minister of Denmark
Protect democracy and strengthen our institutions by promoting multilateral cooperation, safeguarding democratic norms and practices, and confronting populism and misinformation in the digital age.
Shared Prosperity | Co-Chair: Anne McLellan, Former Deputy Prime Minister of Canada
Protect democracy and strengthen our institutions by promoting multilateral cooperation, safeguarding democratic norms and practices, and confronting populism and misinformation in the digital age.
For more information and to register, please visit trp.datasciences.ca/the-recovery-summit/
---
The Recovery Summit is hosted by The Recovery Project, a network of think tanks and research institutes designed to start the conversation about post-pandemic recovery. The initiative was founded by Global Progress, Canada 2020 and the Institute of Fiscal Studies & Democracy at the University of Ottawa.
Sep
17
Thu
2020
Vaccination, Immunity Passports: Equity and Public Safety in COVID Times
Sep 17 @ 12:00 pm – 1:00 pm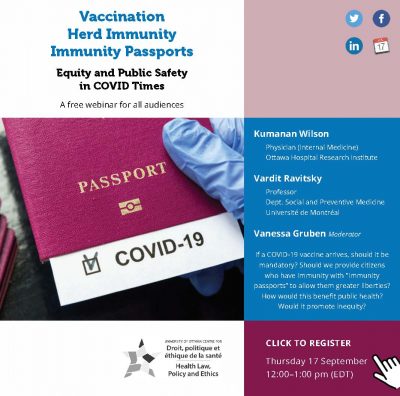 If a COVID-19 vaccine arrives, should it be mandatory? Should we provide citizens who have immunity with "immunity passports" to allow them greater liberties? How would this benefit public health? Would it promote inequity?
This event is presented by the University of Ottawa Centre for Health Law, Policy and Ethics (CHLPE).
To register, please click here.
---
Speakers
Kumanan Wilson – Physician (Internal Medicine), Ottawa Hospital Research Institute
Vardit Ravitsky – Professor, Dept. Social and Preventive Medicine, Université de Montréal
Vanessa Gruben, Associate Professor and Member of the Centre for Health Law, Policy and Ethics at the University of Ottawa | Moderator
Sep
30
Wed
2020
Decolonizing Global Health Research I: Dr. Deborah McGregor
Sep 30 @ 1:00 pm – 2:00 pm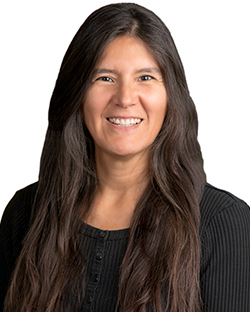 The series of conversations on Decolonizing Global Health Research seek to engage fundamental questions: What does decolonisation mean? Can scientific public health and humanitarian research be decolonised? If so, how? What are the ethical challenges of decolonized research methods? How can we design and develop research methods that meaningfully engage with marginalized communities? How can people's deeply personal and generational experiences with structural racism and intersectional violence sensibly be translated into practical responses and policies?
These questions stem from our commitment to acknowledge personal and collective biases and positionalities in relation to global health and humanitarianism. We see these conversation as a fundamental step to foster the elaboration of methodologies, collaborations and actions that center decolonial and intersectional lenses.
---
Speaker
Professor Deborah McGregor joined York University's Osgoode Hall law faculty in 2015 as a cross-appointee with the Faculty of Environmental Studies. Professor McGregor's research has focused on Indigenous knowledge systems and their various applications in diverse contexts including water and environmental governance, environmental justice, forest policy and management, and sustainable development. Her research has been published in a variety of national and international journals and she has delivered numerous public and academic presentations relating to Indigenous knowledge systems, governance and sustainability.
---
Register
---
Series Background
Following the widespread protests in support of the Black Lives Matter movement, we as affiliates at York University Dahdaleh Institute for Global Health Research drafted and signed a statement that reflects the ways structural racism and violence intersect with our areas of work. In the statement we committed to work towards decolonising global health and addressing racial inequality in and through the research that we conduct at the institute.
In the statement we rejected passive and harmful government policies that exclude peoples and communities from healthy environments, from accessing and benefiting from public health responses, and from seeking protection across international borders. We committed to continue to listen to, work with, and amplify the perspectives of racialized and marginalised communities in Canada and beyond. The latter implicates engaging with communities and partners in non-hierarchical ways to honour perspectives and interests, as well as rethinking, learning, and critically examining what decolonised approaches to global health research.
Conveners
Maissaa Almustafa, Research Fellow, Global Health & Wellness of Refugees & Migrants
Linn Biorklun Belliveau, Research Fellow, Health, Migration, and Climate Change
James Stinson, Research Fellow, Planetary Health & Education
---