Documentary Film World
---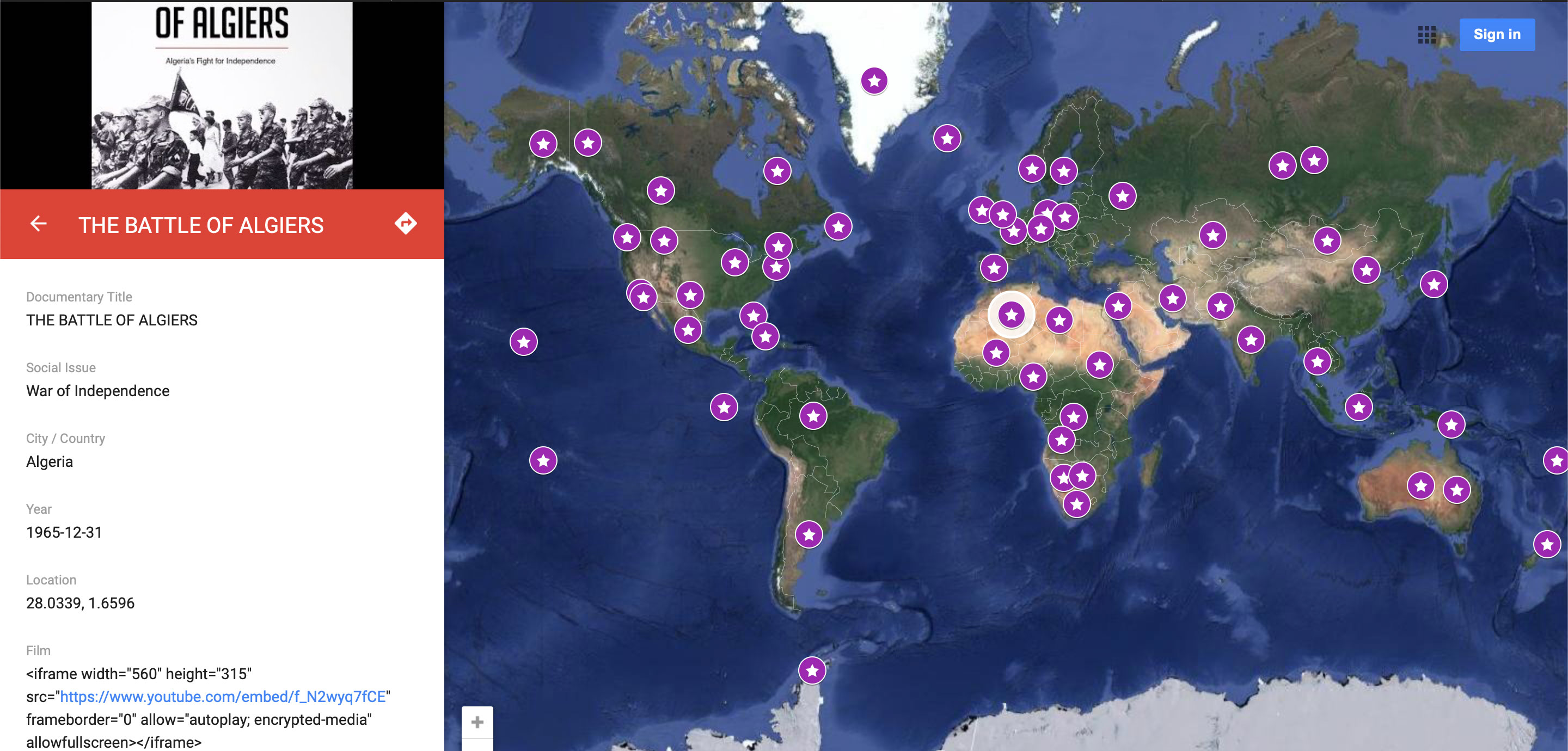 Using geographic information systems mapping, this project archives, locates and links to feature-length documentary films from across the world that have influenced social change over the last 100 years.
Recommend
To recommend a film, email Mark Terry with the film name, social issue it addresses, city & country where it is set, year it was released and link to view the film. Please note that only open-access films that can be viewed online are included.
Mark Terry email: terrma@yorku.ca
---
Explore
Explore the world of and through documentary films.

---
Project Lead
Mark Terry, Postdoctoral Fellow, Documentary Film & Global Health
Mark Terry is a postdoctoral fellow at the Faculties of Health and Environmental Studies at York University in Toronto. He has worked throughout the global Arctic serving as the Scientist-in-Residence on Adventure Canada's circumnavigation of Iceland (2018), making the first documented film of a crossing of the Northwest Passage, The Polar Explorer (2011), and teaching at Arctic universities in St. Petersburg and Moscow, Russia. He has also worked in Antarctica with the British Antarctic Survey and the National Antarctic Scientific Center of Ukraine documenting this research in the film The Antarctica Challenge: A Global Warning (2009).
---
Related Content
---
Next/Previous
Youth Climate Report »
« Climate Change, Salinity & Public Health in Bangladesh
---