Ecological Footprint Health Indicators
---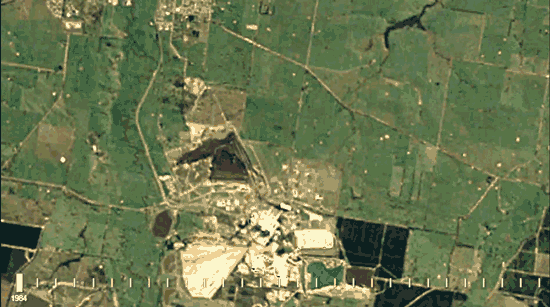 How can we concretely understand the consequences of human demand for biosphere resources?
Bridging the emerging field of Planetary Health with existing knowledge, this project uses the Ecological Footprint framework to research and develop population and individual human health indicators that can be used in health adaptation policies, programs and practices.
---
Dahdaleh Institute Team Members
Byomkesh Talukder, Research Fellow, Planetary Health
Dr. Byomkesh Talukder is the inaugural Planetary Health Research Fellow, where he works at the intersection of health, sustainable development, climate change, food and agriculture. His past research applies a complexity science approach to designing sustainability assessment models of food and agricultural systems in Bangladesh. Dr. Talukder has over 15 years of interdisciplinary field and training experience, including the supervision of over 2,000 emerging leaders in sustainable development programs and policy design in Bangladesh. Since 2016, he has been a Mitacs Postdoctoral Fellow at Parmalat Canada and the Desautels Faculty of Management, McGill University. Dr. Talukdar holds a PhD in Geography and Environmental Studies (Wilfrid Laurier University), a MSc in Environmental Studies (Queen's University), a MA in Development Science (Hiroshima University), and a MSc in Geography and Environmental (Jahangirnagar University).
Mark Terry, Postdoctoral Fellow, Documentary Film & Global Health
Mark Terry is a postdoctoral fellow at the Faculties of Health and Environmental Studies at York University in Toronto. He has worked throughout the global Arctic serving as the Scientist-in-Residence on Adventure Canada's circumnavigation of Iceland (2018), making the first documented film of a crossing of the Northwest Passage, The Polar Explorer (2011), and teaching at Arctic universities in St. Petersburg and Moscow, Russia. He has also worked in Antarctica with the British Antarctic Survey and the National Antarctic Scientific Center of Ukraine documenting this research in the film The Antarctica Challenge: A Global Warning (2009).
With the Faculty of Environmental Studies, York University
---
Related Content
---
Next/Previous
Morbidity & Mortality Patterns of Migrants in a Warming World »
« Mapping Imported Food Supply Chains to Identify Climate Change-Related Health Risks
---