Morbidity & Mortality Patterns of Migrants in a Warming World
---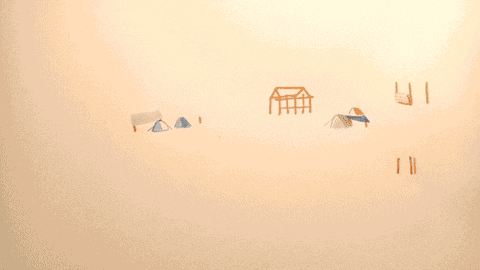 What happens to human health when climate change pushes rural populations into rapidly-growing city-slums?
The emergence of climate hotspots has exacerbated existing health risks among already-vulnerable communities, forcing many people to migrate. The majority of people initially stay within their own country, often moving to rapidly-growing city slums where insecurities intensify & systemic health service gaps limit access to appropriate health assistance. To better understand this phenomenon, this project maps the causes and patterns of migrant morbidity & mortality in urban areas proximate to climate hotspots.
---
Project Lead
Linn Biorklund Belliveau, Community Scholar, Health, Migration, and Climate Change
Linn Biorklund Belliveau is a researcher at Dahdaleh Institute for Global Health Research and at Médecins Sans Frontières, and an affiliate at the Centre for Refugee Studies at York University. Her areas of knowledge include forced migration, transnational networks, climate politics, and access to care. Linn has extensive experience with non-governmental organisations and the United Nations in the fields of humanitarianism and human rights. She has worked and carried out research in East Africa, the Middle East and Latin America, and is a regular guest speaker on forced migration and the politics of aid. At DIGHR she specifically focuses on the nexus of 'climate change, migration and health,' and related inadequacies of global migration response systems.
---
Related Content
---
Next/Previous
Humanitarian Operational & Policy Frameworks to Improve Planetary Health »
« Ecological Footprint Health Indicators
---