Viability of a Humanitarian Tax on the International Arms Trade
---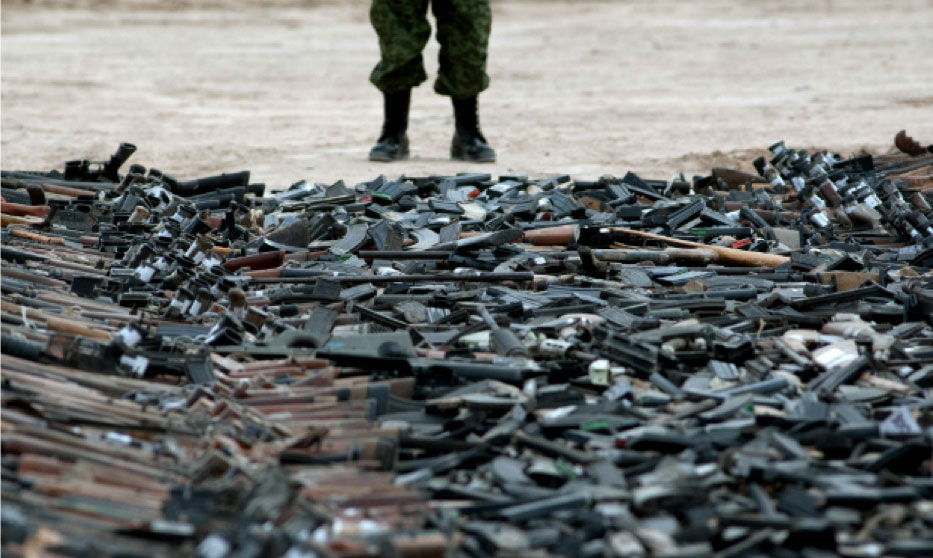 Can we fund humanitarian projects with a tax on the arms trade?
Drawing on conceptions of global justice, economic models & international legal & humanitarian norms, this project considers if an international arms trade taxation scheme could finance humanitarian responses & reduce the volume of arms transfers.
This one-year project concluded in Summer 2019. It resulted in a major research paper and a number of presentations. Some work continues on this topic, and interested persons are welcome to contact Dr. Rhonda Ferguson with inquiries.
---
Project Lead
Rhonda Ferguson, Research Associate, Global Humanitarian Security Tax Advisor
Rhonda Ferguson is a community-academic postdoctoral fellow with Food Secure Canada and Lakehead University. She has a Ph.D. from the Irish Centre for Human Rights at the National University of Ireland Galway. Her research interests include food security and sovereignty, famine, international human rights law, agricultural trade, and socio-economic rights.
With the Jack & Mae Nathanson Centre on Transnational Human Rights, Crime & Security
---
Related Content
---
Next/Previous
Safe Water Optimization Tool »
« Blockchain for a Healthy Climate
---