The Geo-Doc: Enhancing Environmental Education Through Geomedia 
---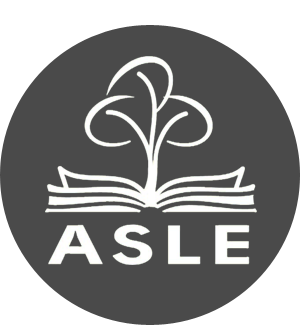 Drawing on 30 years of environmental documentary filmmaking and teaching, including the recent Planetary Health Film Lab at the Dahdaleh Institute, Postdoctoral Fellow Mark Terry published The Geo-Doc: Enhancing Environmental Education Through Geomedia with the Association for the Study of Literature and Environment (ASLE).
---
Excerpt
The Geo-Doc: Enhancing Environmental Education Through Geomedia
Mark Terry, PhD.
4 May 2020
One of the often examined and cited challenges in creating progressive global policy on environmental issues is the real or perceived communications gap between science and policy. Since many policymakers are not scientists but merely elected officials, sometimes it is difficult for them to understand complex scientific reports. Conversely, scientists need to be precise and accurate in the reporting of their methodologies and findings and sometimes have difficulty in presenting this data in a generally accessible manner.
Through my experience as an environmental documentary filmmaker for nearly thirty years, I have had the opportunity of working with both groups and have experimented with several approaches to assist these parties in bridging this communications gap. After ten years of such research and investigation with various digital media and related affordances, I have developed a new form of documentary that I have successfully tested in the field with the United Nations, called the Geo-Doc. I have detailed this research in a new book The Geo-Doc: Geomedia, Documentary Film, and Social Change (Palgrave Macmillan).
For environmental humanities scholars and teachers, the Geo-Doc can also serve as a pedagogical tool for both teaching and learning. Geomedia are fast becoming popular educational instruments in secondary and post-secondary institutions. The various location-based technologies can serve as a database of information in various media that students and teachers eagerly use in the classroom. Geomedia also serves the goals of experiential education when students use it as a project to create their own Geo-Doc. In this capacity, students learn a technology for reporting on a global environmental theme but also develop a set of skills that can be applied as a presentation platform for other academic projects that lend themselves to global themes as well as digital and visual delivery. In the afterword of my book, I outline a step-by-step guide for educators to teach and for students to use to create their own Geo-Doc project.
Read the full article here: www.asle.org/features/the-geo-doc-enhancing-environmental-education-through-geomedia/
---
Related Content
---
Next/Previous
The Geo-Doc: Explorations in Digital Media »
« Missing men with tuberculosis: the need to address structural influences and implement targeted and multidimensional interventions
---