When:
November 13, 2019 @ 12:30 pm – 1:30 pm
2019-11-13T12:30:00-05:00
2019-11-13T13:30:00-05:00
Where:
Boardroom, Dahdaleh Institute for Global Health Research
Suite 2150
Dahdaleh Bldg, 88 Pond Rd
Toronto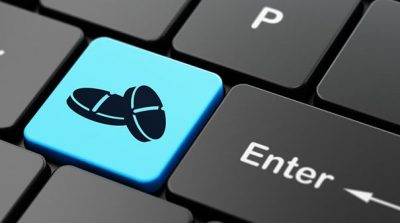 To address the rising cost of medicines, patients and policymakers are increasingly turning to personal importation through Internet Pharmacies. Despite their potential to improve access to affordable medicines, most countries do not sufficiently regulate Internet Pharmacies, exacerbating public health risks.
The aim of this presentation will be twofold. Using stakeholder and supply chain mapping, the first task will be to determine if and how safety and quality of medicines sold over the Internet can be protected. The broader objective will be to apply a public health framework to evaluate emerging strategies of regulating Internet Pharmacies. In addition to mainstream proposals of expanding the jurisdictional scope of existing regulatory authorities, we consider disruptive internet governance strategies that delegate public health functions to technology intermediaries.
Aria Ilyad Ahmad is the Global Health Foresighting Research Fellow at the Dahdaleh Institute for Global Health Research. Since 2014, he has also served as a consultant to the World Health Organization's Department of Essential Medicines and Health Products. Aria is a past Duke University Global Health Fellow and past faculty member of the Global Health Education Initiative at the University of Toronto. He has testified before the Canadian Senate on Canada's Access to Medicines Regime, served on the board of directors of Universities Allied for Essential Medicines, and was the inaugural Médecins Sans Frontières Access to Medicines Fellow in India. Aria received his HBSc and MSc in international pharmaceutical policy from the University of Toronto, and is completing his PhD in global health governance at the Balsillie School of International Affairs in Waterloo, Canada.
Register