Global Health Faculty Publishes Systematic Analysis of HIV
October 18, 2019
---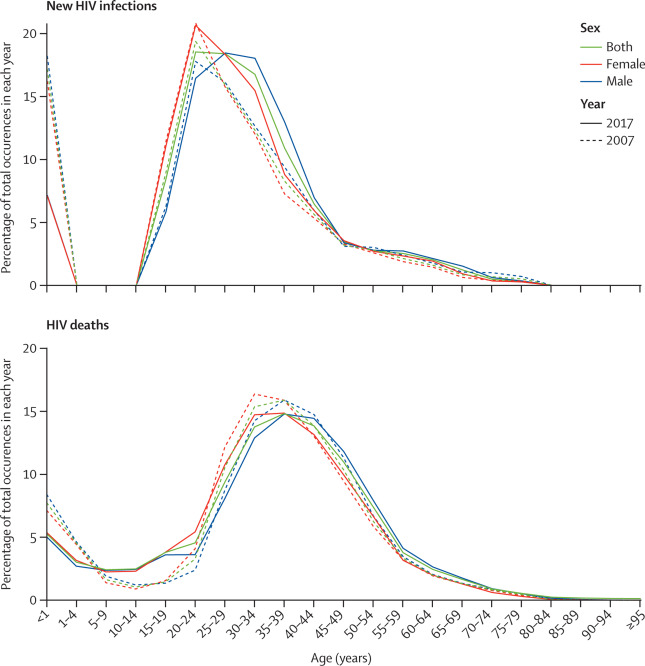 Dr. Oghenowede Eyawo, a new member of the Global Health Faculty at York University, recently published a paper titled Global, regional, and national incidence, prevalence, and mortality of HIV, 1980–2017, and forecasts to 2030, for 195 countries and territories: a systematic analysis for the Global Burden of Diseases, Injuries, and Risk Factors Study 2017 in The Lancet.
Understanding the patterns of HIV/AIDS epidemics is crucial to tracking and monitoring the progress of prevention and control efforts in countries. They study provided a comprehensive assessment of the levels and trends of HIV/AIDS incidence, prevalence, mortality, and coverage of antiretroviral therapy (ART) for 1980–2017 and forecast these estimates to 2030 for 195 countries and territories.
---
Related Content
---
Image Credit: Percentage of deaths and new cases of HIV occurring in each age group, by sex, 2007 and 2017
---
Next/Previous
Research Trip to Mexico Fosters New Connections »
« Mark Terry Featured in "Innovatus"
---