James Stinson presents at CASCA-AAA combined Annual Meeting 2019
November 27, 2019
---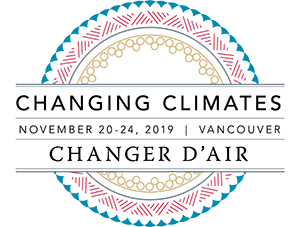 On November 21st, 2019, Postdoctoral Fellow Dr. James Stinson presented a paper at the combined Annual Meetings of Canadian Anthropology Association (CASCA) and American Anthropology Association (AAA).
Held in Vancouver from Nov 20th to 24th, anthropologists and their collaborators were invited by the Executive Program Committee to examine and discuss how we engage with communities around issues of change over time, including climate change, in order to envision and build a more equitable future.
Stinson's paper examined the use of Augmented Reality as a technological means of addressing the global crisis of species extinction by generating interest in and financial support for threatened species and conservation efforts. It was titled Augmenting or Obscuring the Reality of Species Extinction? Bad Environmentalism at a time of Crisis.
---
Related Content
---
Next/Previous
Dahdaleh Institute Hosts Panel at Internet Governance Forum »
« Dahdaleh Institute Researchers Contribute to Lancet Countdown Policy Brief
---