James Orbinski, Matthew Arnold & Carol Devine at MSF Sci Days
May 28, 2019
---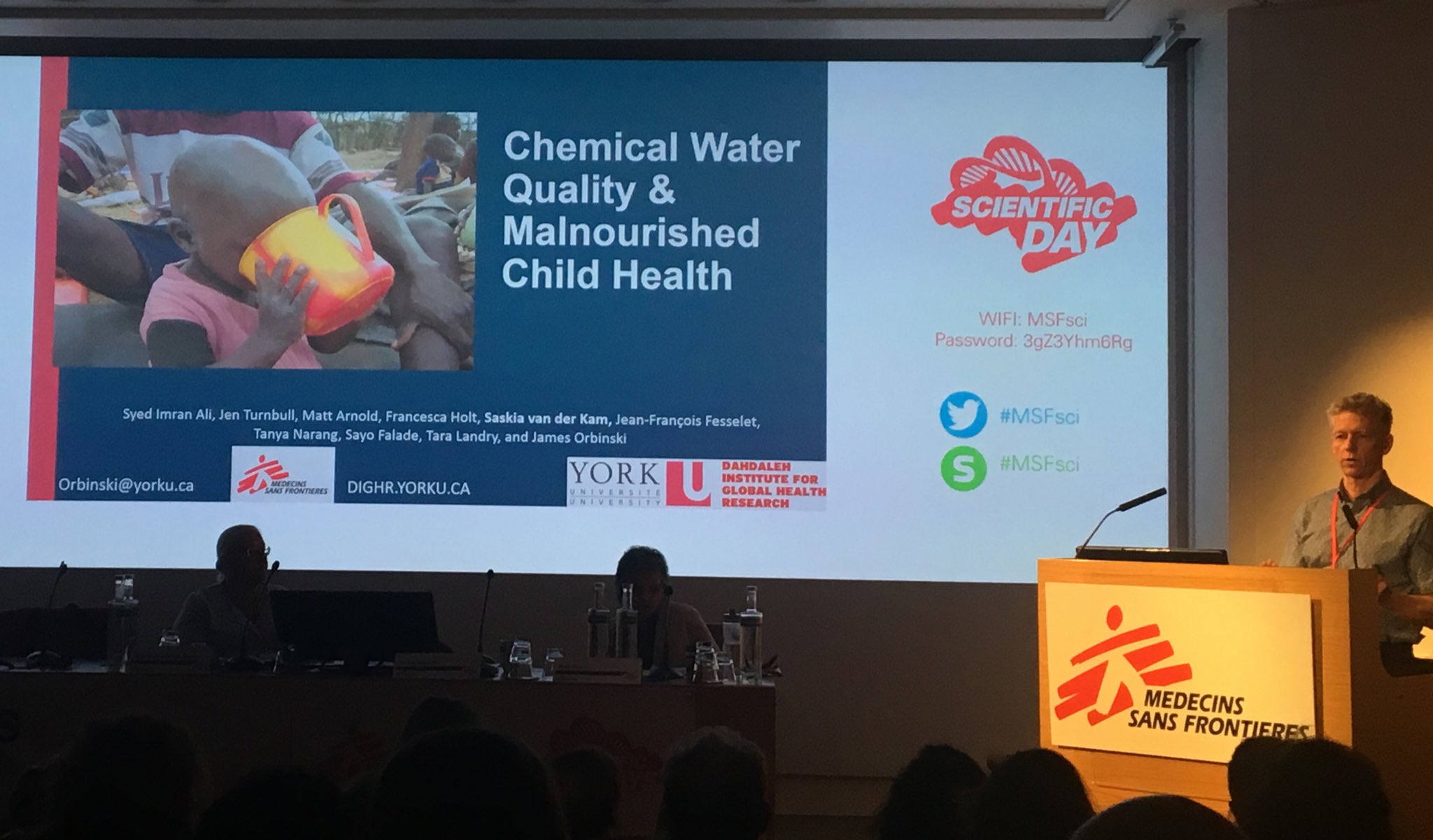 Three Dahdaleh Institute leaders & researchers presented at MSF Scientific Days. Director James Orbinski delivered the Keynote Address. Researchers Matthew Arnold and Carol Devine presented posters on Dahdaleh Institute and MSF projects, including Chemical Water Quality & Malnourished Child Health.

Watch: James Orbinski Keynote Address
Global Health & Humanitarianism in the 21st Century
Skip to 4:57:00 for keynote address.
Live-stream of our Director @JamesOrbinski at @MSF SciDay, talking about how humans "live in and through" the biosphere: https://t.co/XrUbLa6FaJ #livestream #planet #globalhealth

— Dahdaleh Institute of Global Health Research (@DIGHR_YorkU) May 9, 2019
Read: Water Quality Poster Presentation
Electrolyte & mineral water quality in intensive therapeutic feeding centres: informing standards development
James Orbinski at MSF Scientific & Innovation Days: this is our world. We need courage, research, innovation and respect for principles, dignity and human rights. #MSFsci pic.twitter.com/xsz4TSfOHM

— ICRC Innovation (@ICRC_Innovation) May 9, 2019
---
Related Content
---
Next/Previous
New Podcast Features Archived Interview with James Orbinski »
« James Orbinski & Joseph Pallant at Blockchain Revolution Global Conference
---