Dr. Maissaa Almustafa Presents on Refugee Journey Narratives
December 20, 2019
---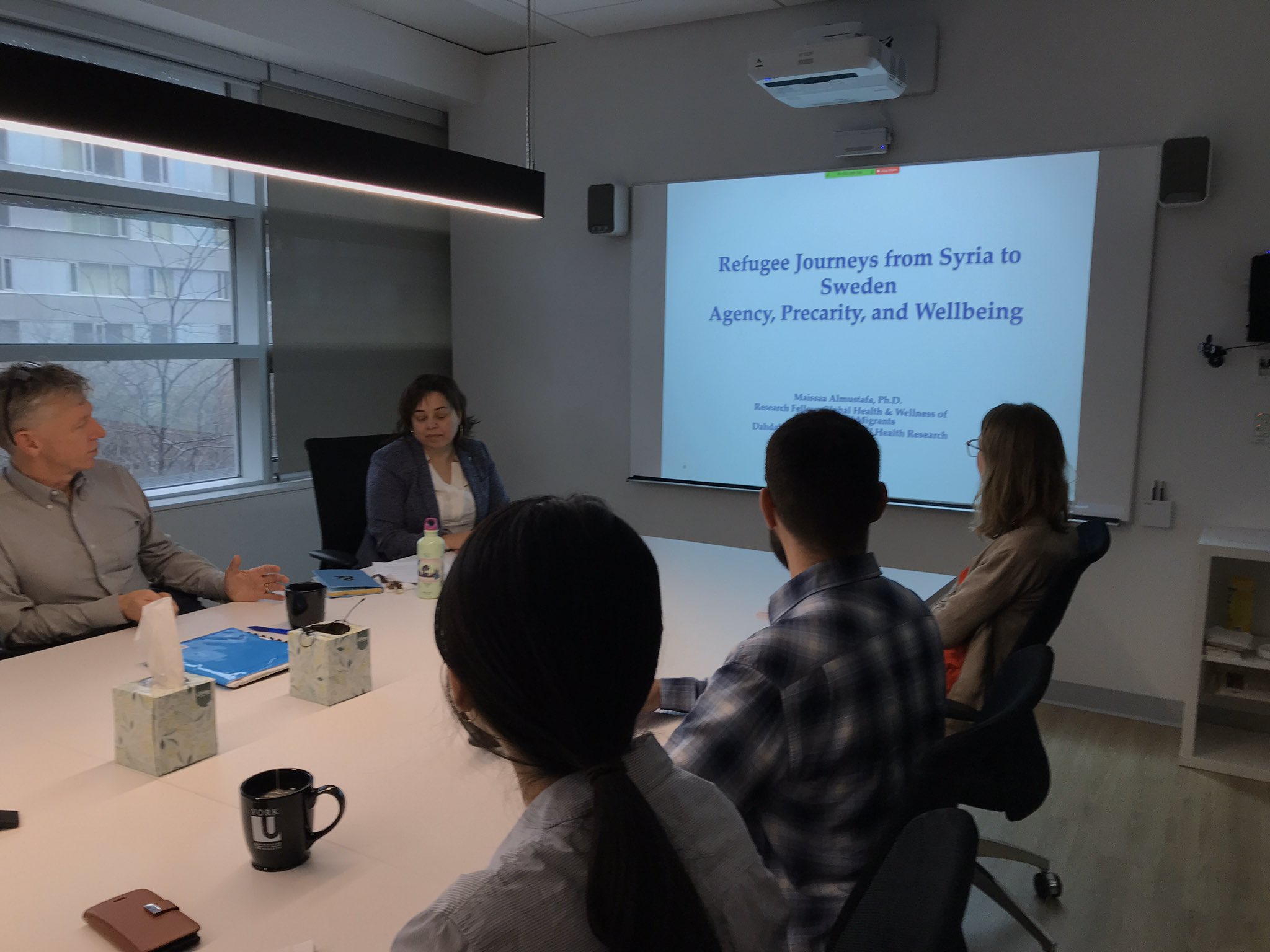 A moving and insightful seminar took place at the Dahdaleh Institute on November 27, 2019, as Dr. Maissaa Almustafa shared journey narratives of refugees from Syria living in Sweden. Dr. Almustafa is the Dahdaleh Institute Fellow in Global Health & Wellness of Refugees & Migrants.
Refugee Journeys from Syria to Sweden: Agency, Precarity, and Wellbeing brought to light the diverse backgrounds and aspirations of these individuals, humanizing people who are often regarded as statistics. Dr. Almustafa makes an important claim through this work: refugees themselves must be regarded as the primary source of knowledge on the global crisis of protection facing refugees.
---
Key Learnings
Read the Moment for live-tweets and key learnings from the seminar.
⚡️ A moving seminar from @MaissaaAlmusta2 was our last of 2019. Read more from "Refugee Journeys from Syria to Sweden: Agency, Precarity, and Wellbeing." #Refugees #Syria https://t.co/fMNC2RhPr5

— Dahdaleh Institute for Global Health Research (@DIGHR_YorkU) December 20, 2019
---
Related Content
---
Next/Previous
Student Job: Antimicrobial Resistance & Environmental Health Research Assistant »
« Foresighting Fellow Presents on Regulating Internet Pharmacies
---